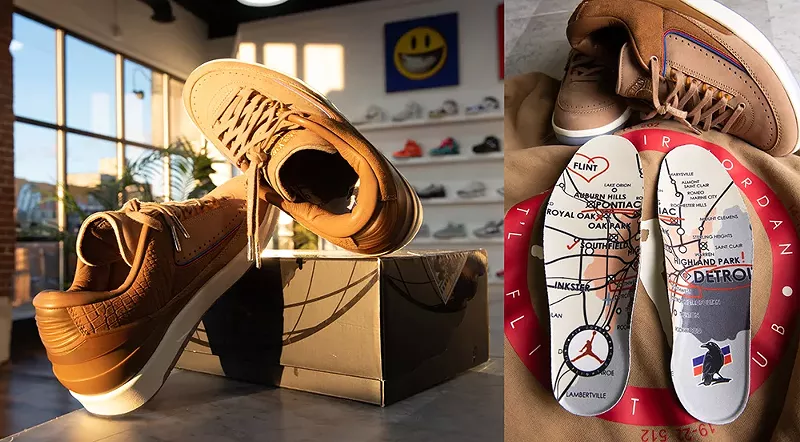 We like weed and apparently our readers do, too. One of the stories our readers clicked on the most this week was about a local pizza company that delivers elevated pizzas right to your doorstep.
Our readers were most interested in a Tudor Dixon campaign ad that was so bad it was great comedy. And the upcoming release of a limited edition Detroit-themed Air Jordan 2 seemed to have also gotten our readers' attention this week.
All of that and a little more. Here are our top stories of the week:
10. "
Police respond to 'active shooting scene' at hotel in Dearborn
"
9. "
New restaurant Symposia opens in Detroit's Greektown
"
8. "
Consumer advisory issued for produce from Michigan farm using 'raw human waste' as fertilizer
"
7. "
Michigan election worker charged with tampering with primary election equipment
"
6. "
Moratorium proposed on new cannabis grower licenses to address plummeting prices in Michigan
"
5. "
Attorneys from Grand Rapids helped 'The Onion' create quite possibly the funniest legal document of all time
"
4. "
Detroit's first themed Nike Air Jordan release solidifies its place in sneaker culture
"
3. "
New Detroit homeowner hit with $5,200 bill for water she didn't use
"
2. "
Detroit's Pink Panties Pizza delivers weed-infused pies that will knock you on your ass
"
1. "
New Tudor Dixon ad could be an 'SNL' skit gone bad
"
Stay connected with Detroit Metro Times. Subscribe to our newsletters, and follow us on Google News, Apple News, Twitter, Facebook, Instagram, Reddit, or TikTok.