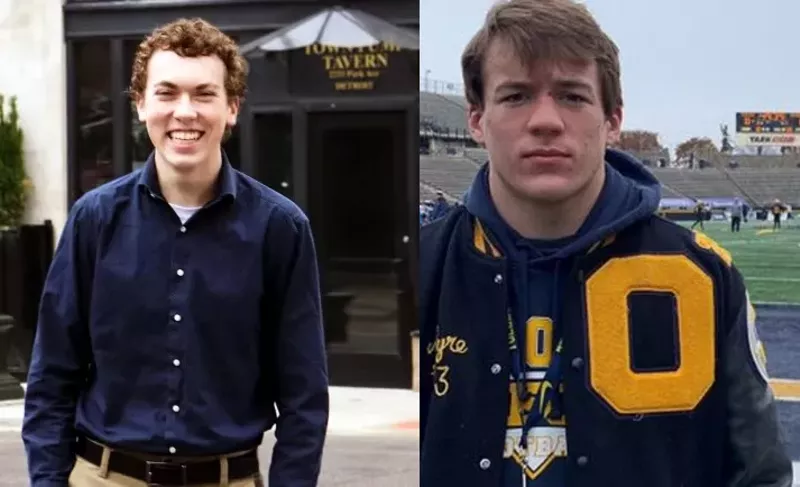 Michigan has an accountability problem.
City, county, and state officials are largely shielded from lawsuits, making it difficult to hold public employees accountable when they do something wrong.
Federal employees enjoy similar protections, but to a lesser extent than Michigan.
No one knows this more than Ven Johnson, a Michigan attorney who has represented residents in some of the biggest cases against public officials. He is representing children and their parents in
a lawsuit against Oxford schools
following the mass shooting. He filed lawsuits on behalf of hundreds of residents in the Midland dam failure and Flint water crisis. And most recently, he sued the city of Grand Rapids after one of its cops fatally
shot an unarmed Patrick Lyoya
.
In all of those cases, he was confronted with a similar challenge — governmental immunity, which gives public employees broad protections against lawsuits.
In Michigan, governmental immunity dates back to the 1960s, when lawmakers enacted the Governmental Tort Liability Act, which made it difficult to hold public employees accountable in lawsuits.
As the state government lurched to the right in the 1980s, the state's courts became dominated by conservatives, who have traditionally upheld governmental immunity. During Republican John Engler's three terms as governor, for example, he appointed nearly 225 judges and justices.
But the times are changing.
For the first time in decades,
Democrats control the state Legislature, the governor's seat, and the Michigan Supreme Court
.
"On behalf of all the Oxford victims and the parents, I am calling on the Michigan Legislature to step forward and repeal governmental immunity," Johnson tells
Metro Times
. "They should end it immediately — all aspects of it."
Johnson says he's "trying to shine the bright light of truth and justice on the evility and unconstitutionality of government immunity — both state and federal."
Johnson argues it's unfair that public employees are given more protections than everyone else.
"If Oxford happened at a private school, we wouldn't be having this conversation," Johnson says.
The idea behind government immunity is that public employees should be able to do their jobs without the fear of lawsuits and expensive litigation. But that doctrine has backfired on residents who have been victimized by negligent cops and other public employees.
"In any situation where there was a government entity or government employee that was at fault, an overwhelming majority of those cases are being thrown out of court without ever going to trial," Johnson says. "We represent victims. You are screwing over the victims who pay the money for the government and their employees to be in office and enjoy their lifestyle. They work for us. We don't work for them."
If more people were aware of the consequences of governmental immunity, Johnson says, there would be outrage.
"Everybody should be pissed off that government immunity is still a thing," Johnson says. "It's elitism. It's giving people rights that you and I don't have in a normal lawsuit."
Coming soon: Metro Times Daily newsletter. We'll send you a handful of interesting Detroit stories every morning. Subscribe now to not miss a thing.

Follow us: Google News | NewsBreak | Reddit | Instagram | Facebook | Twitter