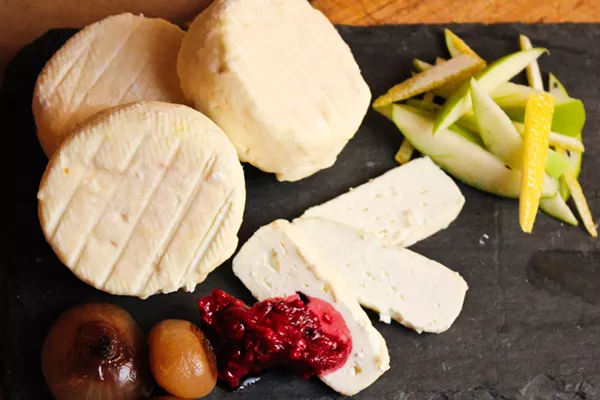 Zingerman's Cream Top Shop, an addition to the newly renovated Zingerman's Creamery at its Airport Road location in Pittsfield Township, opens Saturday.
The project is part of a larger renovation and redesign of Zingerman's 32,000-square-foot production facility that houses its Bakehouse, Creamery, Candy production, and Coffee Company. More retail space for the latter is included in the plans.
All the Creamery's cheeses, gelato, and sorbet is made onsite, but it also sells a rotating selection of the nation's best cheese companies, like Vermont's Jasper Hill, or Wisconsin's Uplands Cheese.
Among highlights for the upcoming frozen treat season are twelve Creamery flavors that will be hand-dipped for cones, sundaes, malts, shakes, and floats. Drums of Creamery gelato will be available for retail sale, and Bakehouse pie and Black Magic brownies will be served à la mode.
On the savory side, the new shop will offer an expanded made-to-order menu with grilled sandwiches featuring the Creamery's cheeses that can be prepared with salami or prosciutto from La Quercia.
Munchables, which the Creamery describes as a customized snack tray with cheese, bread, or crackers, and a wide array of accoutrement options - like nuts, dried fruits, and whole grain mustard - will also be available, as will larger trays.