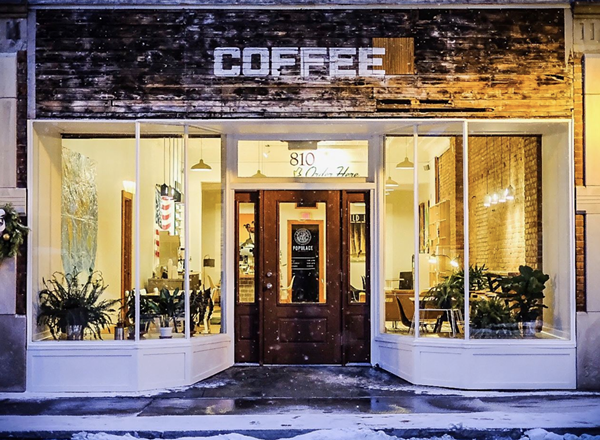 Bay City specialty roaster Populace Coffee is preparing to open a new cafe this weekend in downtown Detroit's freshly renovated Wurlitzer Building, which is now the Siren Hotel.
It's one of
seven restaurants
, bars, and cafes planned for the 106-room building at 1515 Broadway just east of Woodward.
Lady Of The House chef Kate Williams is
also opening
the Candy Bar this weekend, while
Eater
reports that chef Garret Lipar's eight-seat tasting room called Albena is expected to be ready in April. Williams' second Siren project, a higher-end diner
and
bakery called Karl's, will open sometime later this year. A yet-to-be-named rooftop bar and a karaoke bar called Sid Gold's Request Room are also in the works.
Populace roasts its own beans at its Bay City roastery, and though there aren't many details available on what its Detroit shop will look like, its Bay City cafe offers a range of coffee, cappuccino, espresso, and latte. We've reached out to the company for more info.
So many restaurants, so little time. Find out the latest Detroit dining news with our weekly food newsletter delivered every Friday morning.