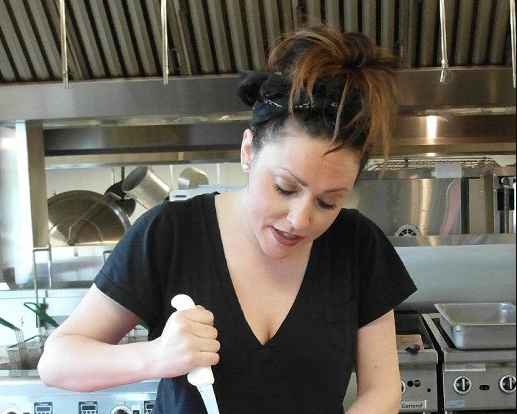 Kate Williams, the talented chef behind Lady of the House, is set to helm two new concepts heading to Detroit.
Detroit Free Press
, Williams has a hand in shaping Candy Bar and Karl's, two new restaurants opening inside the old Wurlitzer building. The Wurlitzer is being renovated and will reopen as the Siren Hotel later this month.
She says she's been hoping to open Karl's for many years and the name comes from her great-great-grandparents depression-era bakery.
"I've been looking for a space for this for five years and nothing was ever the right [fit]," she tells the daily. "We figured out that we wanted to kind of expand Karl's and make it like this continuation of the bakery, as if it had been open this whole time for generations."
Karl's menu will consist of upscale diner fare that won't break the bank. Patrons can expect classic American dishes like spaghetti and meatballs, ham sandwiches, doughnuts, and handpies. It is expected to open by fall.
Candy Bar's snack menu will include a sweet candy bar, potato chips, olives, and nuts. It will open by the end of March.
Read the whole Freep story
here
.