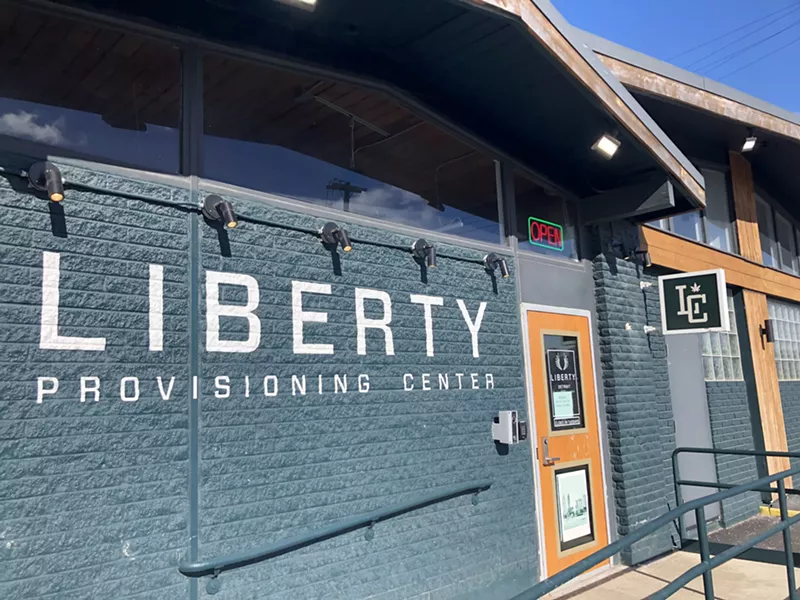 Now that Detroit finally allowed licensed recreational cannabis sales last month, its Corktown neighborhood has a new adult-use dispensary.
Liberty Cannabis, located at 2540 Rosa Parks Blvd., has now been officially licensed for adult-use sales. That means anyone age 21 and older with a valid ID can purchase cannabis there.
Previously, Liberty Cannabis served medical marijuana card-holders only. It has operated since 2020 in the former BotaniQ dispensary, a medical marijuana provisioning center co-owned by ex-Fox 2 Detroit morning anchor Anqunette Jamison Sarfoh, aka Q.
"The people of Detroit deserve access to the highest quality cannabis whether they are a patient or a consumer, so we're excited to expand access to serve both with a new adult-use license for our provisioning center in Detroit," said Buzz Thomas, CEO of parent company North Corktown Legacy, who a press release describes as a 10th-generation Detroiter. "The bustling neighborhood of Corktown is lively, trendy, and has a unique identity and charm. It's been the perfect location for Liberty Cannabis and we now look forward to welcoming a new set of customers into the store."
Initial store hours are 11 a.m.-7 p.m. Monday and Wednesday-Saturday and noon-6 p.m. on Sunday.
The company says last year, it partnered with nonprofits and organizations across metro Detroit, including the Motor City Makeover, Gleaners Community Food Bank, local shelters, neighborhood cleanups, and food drives.
While other communities across Michigan have allowed adult-use cannabis sales since 2019, Detroit's have been held up by years of legal wrangling. The first of them finally opened in January.
Other Detroit adult-use dispensaries include House of Dank, DaCut, and Cloud Cannabis.
Coming soon: Metro Times Daily newsletter. We'll send you a handful of interesting Detroit stories every morning. Subscribe now to not miss a thing.

Follow us: Google News | NewsBreak | Reddit | Instagram | Facebook | Twitter