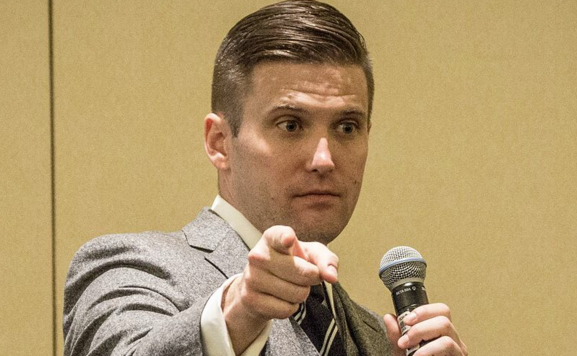 White supremacist Richard Spencer will be among a panel of far right wing and neo-Nazi speakers at the Foundation for the Marketplace of Ideas conference on Sunday, March 4 in metro Detroit.
Guests at the event, which is private and limited to 300 people, will then travel to Michigan State University to hear Spencer
speak on March 5
.
The FMI website doesn't provide a specific location for the conference, and states that the location won't be publicly disclosed.
Confirmed speakers also include
Kyle Bristow
, FMI's executive director, a white supremacist and a Clinton Township-based attorney who attended MSU.
FMI's website provides a few details on the event:
The private conference will be an opportunity for identitarian and Alt-Right activists and leaders to discuss the future of their movement and to coordinate their activities at this fun and inspirational extravaganza. No more than 300 people will be permitted to register to attend the conference, which will cost $40 per person to attend so that some costs can be recovered.

 The location of the conference and itinerary will not be publicly disclosed.

Thorough vetting of prospective attendees will occur.

Confirmed speakers include Bristow, Spencer,
Cameron Padgett
,
Matthew Heimbach
, and
Eli Mosley
.
It's the second FMI conference. Its 2016 event went well, Bristow writes on FMI's site.
When FMI hosted a conference during the summer of 2016 in Detroit, over sixty attendees toured the ruins of Detroit, met during one evening for informative speeches at a scenic location—with an open bar and catered hors d'oeuvres—, explored the Detroit Institute of Arts, met for brunch in a swank suburb bistro, and enjoyed a dinner at a private room of a traditional Polish restaurant in a Polish enclave of Southeast Michigan.
Spencer will also likely speak
at the University of Michigan
sometime this year.