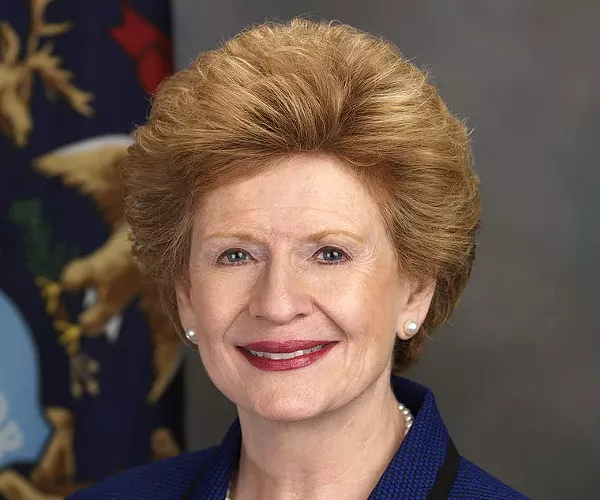 Muslim Minnesota Congresswoman Ilhan Omar's recent criticism of the role that the pro-Israel lobby plays in the American politics touched off a controversy that's divided Democrats for weeks.
In February, she tweeted that the lobby's money influences US politicians' positions, which some took as an anti-Semitic remark. She
apologized
, but reaffirmed "the problematic role of lobbyists in politics." Last weekend, she once again publicly suggested that the pro-Israel lobby is influencing US politicians. Republican and Centrist Democrats pounced, while progressives came to Omar's defense.
A fierce debate over her comments dominated Capitol Hill all week, culminating on Thursday with the passage of a US House resolution that broadly condemned bigotry.
While Omar's criticisms might not have been stated in the most diplomatic fashion, her assertion that the pro-Israel lobby spends a lot of money influencing US politicians is verifiably true. In the 2018 cycle, it
spent over $22 million on lobbying and contributing to candidates' campaigns
. House Democrat leaders who led the charge against Omar, like Reps Nancy Pelosi, Sten Hoyer, and Eliot Engel, have collectively taken about $2.5 million from the pro-Israel lobby during their Congressional careers.
Meanwhile, the American Israel Public Affairs Committee (AIPAC), which doesn't directly contribute to campaigns but spends money lobbying, spent $4.5 million and
raises around $100 million annually
to advance Israeli causes in the US.
Like the rest of the Congress, Michigan's Congressional delegation is split
on
Omar. Rep. Rashida Tlaib, also a Muslim woman, has been one of Omar's staunchest allies throughout the controversy, noting that Omar has been singled out because she's a black Muslim. Democratic leadership hasn't brought forth resolutions condemning Trump or white men in the GOP for their
many, many anti-Semitic comments
. Meanwhile, Democratic Reps Dan Kildee and Andy Levin criticized Omar over her comments.
As
Metro Times
previously reported, Sen. Debbie Stabenow and Sen. Gary Peters have
backed constitutionally questionable legislation
designed to punish those who choose to boycott Israel.
Is the pro-Israel lobby's money influencing Michigan's delegation?
We checked federal
campaign finance
data
available through the nonpartisan Center For Responsive Politics' OpenSecrets site to see how much the state's Congressional lawmakers receive from the pro-Israel lobby. Here's what each member has received from the pro-Israel lobby throughout their Congressional careers:
Sen. Debbie Stabenow, Democrat $836,576
Sen. Gary Peters, Democrat, $353,088
Rep. Elissa Slotkin, Democrat, $119,313
Rep. Haley Stevens, Democrat, $34,062
Rep. Andy Levin, Democrat, $26,425
Rep. Tim Walberg, Republican, $22,950
Rep. Dan Kildee, Democrat, $21,225
Rep. Brenda Lawrence, Democrat, $16,000
Rep. John Bergman, Republican, $15,100
Rep. Debbie Dingell, Democrat, $14,000
Rep. Bill Huizenga, Republican, $10,500
Rep. John Moolenaar, Republican, $3,000
Rep. Fred Upton, Republican, $500
Rep. Justin Amash, Republican, $0
Rep. Paul Mitchell, Republican, $0
Rep. Rashida Tlaib, Democrat, $0
Stay on top of Detroit news and views. Sign up for our weekly issue newsletter delivered each Wednesday.