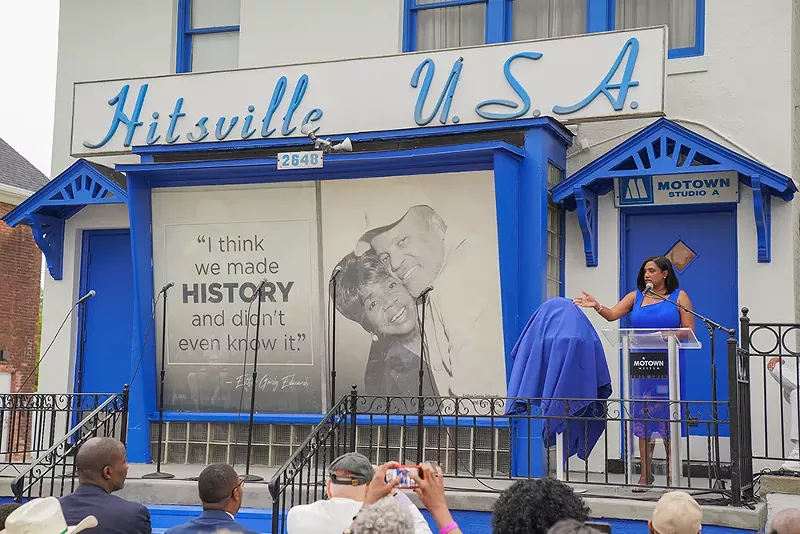 The Motown Museum is looking to incubate the next generation of Detroit music entrepreneurs with a new residency.
On Monday, the museum announced its new Pop Shop Entrepreneur in Residence Program for youth ages 13-18 "to create a business tangentially connected to the music industry." As part of its Hitsville NEXT programming, the residency will offer four aspiring business owners a three-month mentorship with a seasoned professional in their selected career space.
Cohorts will host a pop-up for their business at the Motown Museum Rocket Plaza throughout the summer and will receive an $800 stipend reminiscent of the start-up loan Berry Gordy Jr. received from his family in 1959.
Participating entrepreneurs will work closely with their paired mentor who will share industry wisdom and connections. The Motown Museum will also promote participants' businesses on its social media platforms.
Online applications for the residency are open through May 10.
Coming soon: Metro Times Daily newsletter. We'll send you a handful of interesting Detroit stories every morning. Subscribe now to not miss a thing.

Follow us: Google News | NewsBreak | Reddit | Instagram | Facebook | Twitter