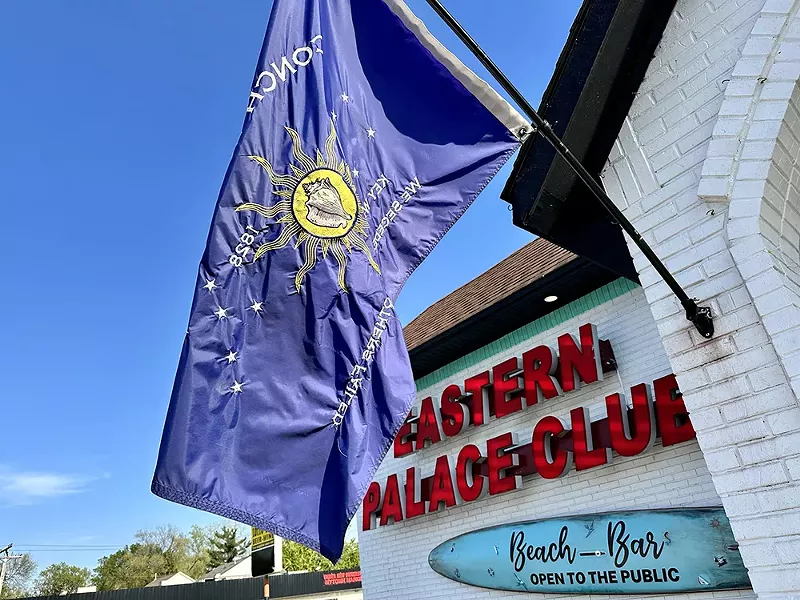 A new event from Metro Times and the new Eastern Palace Club bar will transform Hazel Park's South End into a tropical staycation destination.
The newly announced Sandbar Summerfest is set for Saturday, June 24 and Sunday, June 25 at and around Eastern Palace Club, located at 21509 John R. Rd.
The block party-style event will feature live music in genres like yacht rock, reggae, and more, featuring tribute acts including Air Margaritaville (Jimmy Buffet ) and Raising the Dead (Grateful Dead). Local reggae and ska band Superdot will also close out the fest with a 30th anniversary performance.
Other offerings include food trucks, games, and refreshments like cocktails, mocktails, and beer.
Sandbar Summerfest is open to the public from 11 a.m. until 10 p.m. on Saturday, June 24 and from 11 a.m. until 6 p.m. on Sunday, June 25.
More information will be available at sandbarsummerfest.com... but mark your calendars now.
Subscribe to Metro Times newsletters.

Follow us: Google News | NewsBreak | Reddit | Instagram | Facebook | Twitter