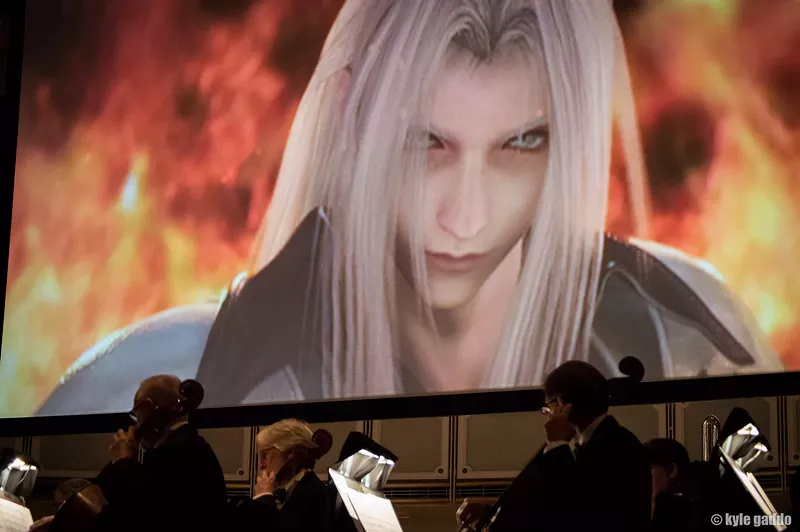 The teenage otaku in us said "Woah, dude" when we received an email about the music from the Final Fantasy video games coming to the Detroit Symphony Orchestra.
The official Final Fantasy symphony orchestra concert, Distant Worlds: Music from Final Fantasy, is embarking on a 2023 tour which stops at Detroit's Orchestra Hall on June 29.
More than 100 musicians will perform the music written by series composer Nobuo Uematsu and others that span the game's 35-plus-year-long run. Grammy-award-winning conductor Arnie Roth will lead the orchestra.
The show will also feature a special performance by Detroit vocalist Susan Calloway. Calloway performed vocals on several Final Fantasy XIV theme songs including "Answers," "Dragonsong," and "Revolutions." Scenes from the games will be projected onto giant screens throughout the concert.
The last time the Final Fantasy-themed orchestra performed in Detroit was in 2009.
Tickets for Distant Worlds start at $59 and go on sale on April 12 via dso.org or the in-person box office.
The latest game in the franchise, Final Fantasy XVI (that's 16 for those who don't get Roman numerals) will be released on June 22 on PS5. We seriously can't believe this series is still going. Actually, considering its massive cult-like fandom, it makes sense. We expect to see lots of Cloud cosplays in the audience.
Coming soon: Metro Times Daily newsletter. We'll send you a handful of interesting Detroit stories every morning. Subscribe now to not miss a thing.

Follow us: Google News | NewsBreak | Reddit | Instagram | Facebook | Twitter