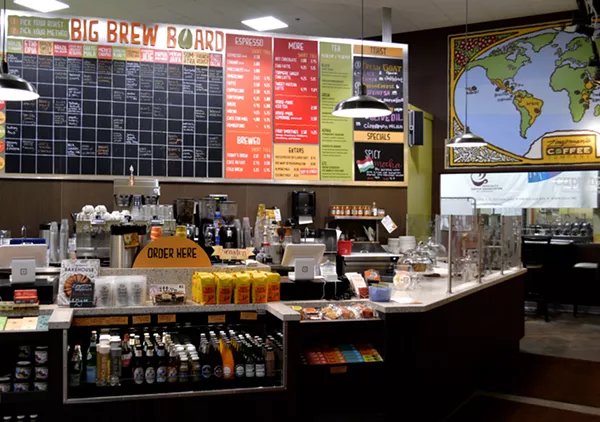 Zingerman's Coffee Company is celebrating the grand re-opening of its Ann Arbor-area shop on Feb. 24 and 25.
The reconfiguration of its space at 3723 Plaza Dr. #5 in Pittsfield Township will provide more table seating, espresso bar seating, and banquette seating.
But more exciting is the addition of a new "toast bar," which will offer sweet and savory toasts made with ingredients from the Bakehouse and Zingerman's Creamery, along with other products sourced from the Zingerman's Community.
Among the favorites is the Bulgarian Toast made with Zingerman's Bakehouse sesame semolina bread, Zingerman's Creamery cream cheese, and a drizzle of extra virgin olive oil. It's topped off with a generous serving of
lutenitsa
, a Bulgarian spread that combines roasted peppers, roasted eggplant, and tomatoes.
Toast samples, a limited run of Panama Geisha coffee, and other exciting products are available during the re-opening celebration, which goes from 7 a.m. to 7 p.m. on Feb. 24 and 25.
"A few years back, we saw that our business was expanding and that there was a need for more seating. In addition, we knew there were many things we wanted to change in the cafe operation, and it has been a longstanding desire to add a toast bar. This renovation satisfies everything we wanted, plus some," Steve Mangigian, the Managing Partner of Zingerman's Coffee Company, said via a release.
So many restaurants, so little time. Find out the latest Detroit dining news with our weekly food newsletter delivered every Friday morning.