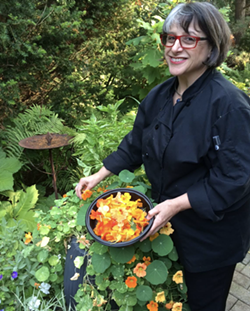 Sweet Lorraine's owner Lorraine Platman is closing the Sweet Lorraine's Southfield location due to health issues.
The restaurant opened on Greenfield Road in 1984 and has won numerous awards through the decades, but Platman said via press release that she can no longer keep up.
"Dealing with the challenges of my health issues has made it increasingly impractical to continue operations at the pace that is required to continue to be successful," she says. "Sorry if I haven't been able to spend enough time in the dining room recently - visiting with all of our regulars and long-time friends—but my poor, old aching back, neck, and arthritic thumbs don't allow me to keep up the frantic pace."
According to the release, Platman will continue to support her culinary partners and staff at the Sweet Lorraine's Cafe & Bar in Livonia; Mac n' Brewz locations in Midtown Detroit and Waterford; Mac n' Cheez locations at Great Lakes Crossing Outlets, the GM Renaissance Center, and Vernon Hills, Ill; and the newest Sweet Lorraine's location to be open this summer at the On The Dunes sports facility on Haggerty Road in Commerce called Sweet Lorraine's GameTime Grill.