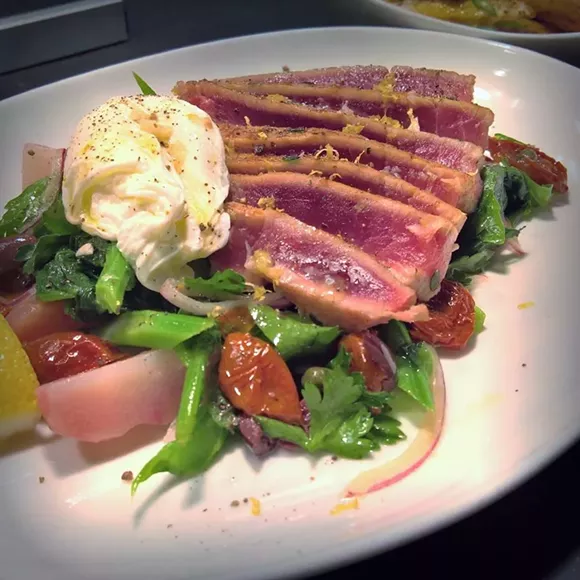 Six Detroit-area chefs and restaurants are among the semifinalists in this year's James Beard Foundation awards. The Beard Foundation is considered a top authority on all things culinary, and its prestigious awards recognize the work of the nation's best chefs and restaurateurs.
For a second straight year, Selden Standard's Andy Hollyday and Forest's Nick Janutol are semifinalists in the Chef of The Year category. They're joined by chef James Rigato, whose restaurant, Mabel Gray, was among the 2016 Best New Restaurant selections.
Corktown's Katoi will be considered for Best New Restaurant, Sister Pie's Lisa Ludwinski is up for consideration in the Outstanding Baker category, and Standby is in the running for Most Outstanding Bar Program.
The Michigan representatives were selected out of 24,000 nominations. A panel of around 600 judges composed of chefs, restaurateurs, and others in the culinary field will whittle down the list to a small group of finalists on March 15, and the winners will be announced on May 1 at a ceremony at Chicago's Lyric Opera.
Dearborn's Al Ameer received an American Classic's award in 2016. Prior to that, Chef Alex Young of Zingerman's Roadhouse won the Great Lakes Chef award in 2011. Takashi Yagihashi, then chef at Farmington Hills' now-closed Tribute, won Best Midwest Chef in 2003.