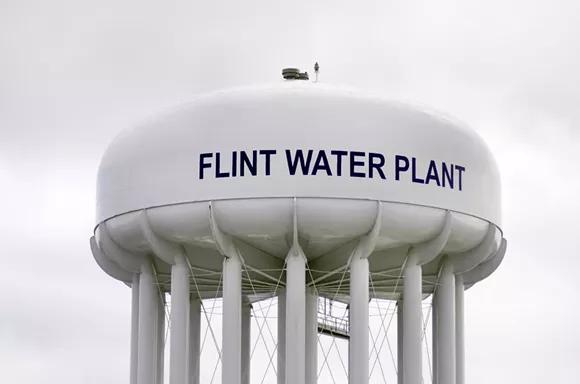 The Centers for Disease Control and Prevention has reported the first genetic links between Flint's water and patients diagnosed with Legionnaires' disease, a bacterial outbreak that killed 12 people in 2014 and 2015.
According to
MLive
, the CDC made the connection in late 2016 using a water sample taken from McLaren-Flint hospital in August and three samples of phlegm from patients diagnosed with the disease. One of the three samples came from a person who was never a patient at McLaren, possibly suggesting Legionella was found throughout Flint's water system.
The Michigan Department of Health and Human Services learned of the genetic match between the water and Legionnaires' patients last month. On Tuesday, the state ordered the hospital to turn over more information related to its Legionnaires' cases.
The outbreak killed 12 people in 2014 and 2015 and infected 78 people. The DHHS says McLaren was associated with 10 out of the 12 deaths, and a majority of the infections.
Public health officials identified the Flint River as a potential source of the city's Legionnaires' outbreak as early as 2014, though the public wasn't told until more than a year later. In recent months, Attorney General Bill Schuette has announced criminal charges relating to the government response to the Flint water crisis,
including emergency managers Darnell Earley and Gerald Ambrose
, who were at the helm during the switch in water sources.