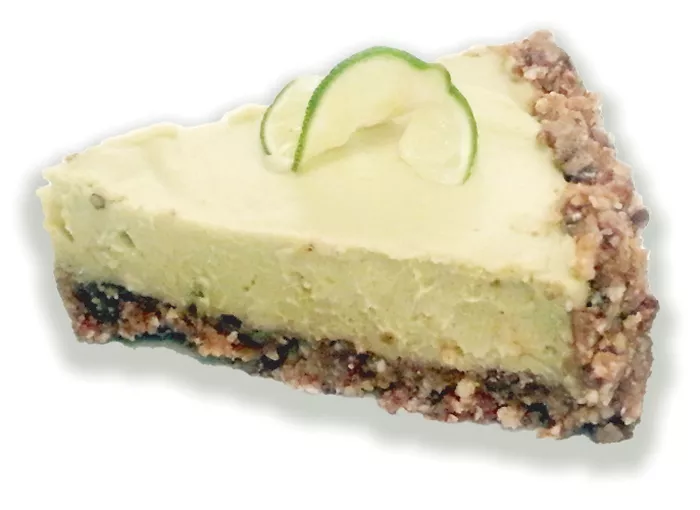 Rightfully Raw
rightfullyraw.com
Salsas, dips, desserts and snacks
There's something about a sweet key lime pie on a hot summer day that is at once soothing and energizing: the deliciousness of the cool sugar melting on the tongue coupled with the zesty spark of lime dancing with it. It's absolutely delightful. And for those with severe food allergies, it's absolute death if it's filled with the things it often is, like dairy (cream), wheat (graham cracker crust), and soy (grocery store staple).
Which is why Rightfully Raw's Key Lime Pie is perfect. It melts, it dances, it's zesty on the tongue, and it's 100 percent gluten-, soy-, peanut-, and dairy-free.
Made with nearly all raw ingredients, including avocado, lime, agave, walnut, dried coconut flakes, dates, and coconut oil, Rightfully Raw's key lime pie is vegan and ultimately a satisfying summer treat.
And it's made right here in Michigan, in Oakland Township, and available most Saturdays in Eastern Market.