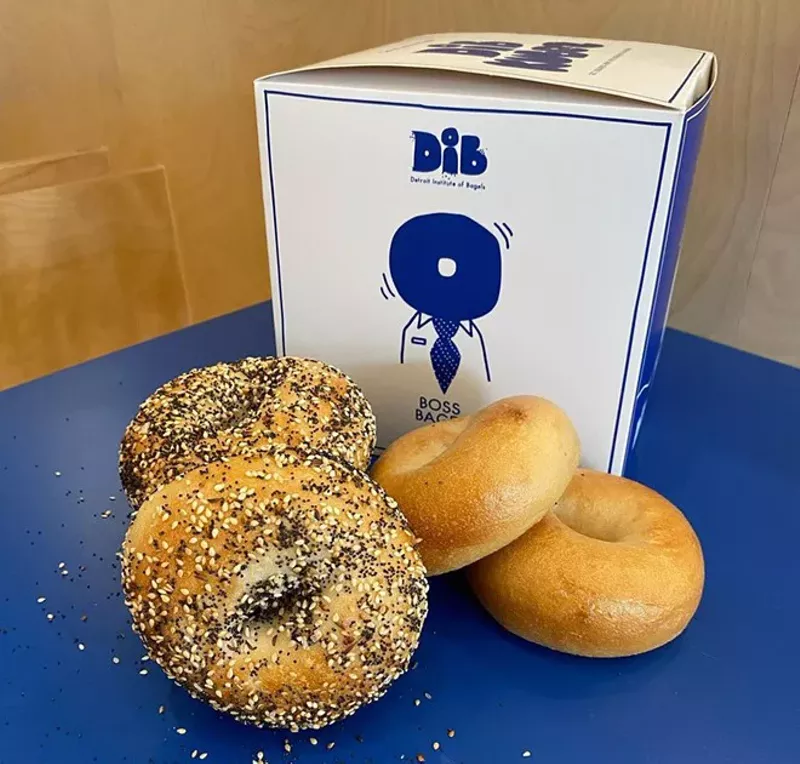 We'll finally be able to get our rosemary sea salt bagel fix come February 16 when the Detroit Institute of Bagels reopens.
Owner Ben Newman confirmed the opening date to Metro Times on Monday.
The bagel shop first announced it was taking over the former Ochre Bakery space in Detroit's Core City in October of 2022, with plans to open in early 2023. Ochre Bakery and neighboring Astro Coffee closed their doors in May.
Though we're sad to see Ochre and Astro go, we're stoked to see them replaced by another local business whose presence has been deeply missed. Detroit Institute of Bagels closed its Corktown location in 2020 after seven years of slinging some of the best bagels in the city.
Newman says the cafe is starting slow with carryout, online order pickup, and grab-and-go options for the opening. Come spring, it'll be a full-on "noshery" for dine-in customers, too.
"We're just gonna find our footing first and make sure we get everything dialed in, add staff, and once we accomplish that we'll open for dine-in and full service," he says. "There might be a limited menu to open as we dial everything in and we'll have a more robust menu in the next two or three months."
DiB will be open from 8 a.m. to 2 p.m Thursdays through Mondays. Bagels and bagel sandwiches will be available on Thursdays with house-made Rye and Challah bread on offer Fridays to Mondays, Newman tells us.
Those are new additions for DiB, and the shop also plans to add more Jewish deli staples like matzo ball soup and pastrami to its menu.
Back in October Newman told Metro Times he decided to reopen DiB because he missed connecting with the community through food.
"Originally I thought [the cafe] was something of the past, but it did feel like I had some unfinished business," he said. "I think that I was missing the opportunity to use food to connect with people. I'm personally somewhat introverted but even for an introvert the amount of isolation during the pandemic makes you miss those social interactions."
Detroit Institute of Bagels is located at 4884 Grand River Ave. For more info, see detroitinstituteofbagels.com.
Coming soon: Metro Times Daily newsletter. We'll send you a handful of interesting Detroit stories every morning. Subscribe now to not miss a thing.

Follow us: Google News | NewsBreak | Reddit | Instagram | Facebook | Twitter