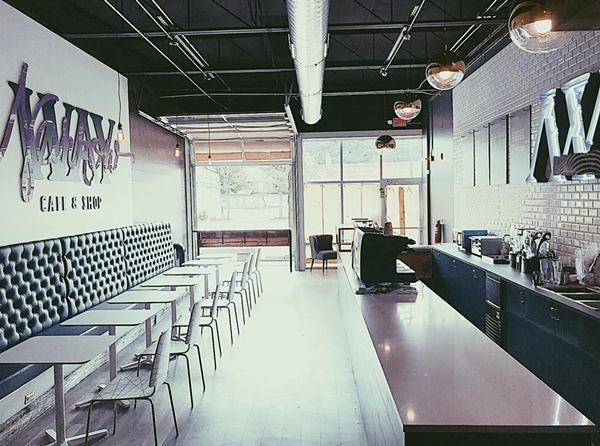 The Narrow Way Cafe coffee shop is readying for its soft opening on Wednesday on the Livernois Avenue of Fashion.
The shop, at 19331 Livernois Ave., will serve Zingerman's coffee and Avalon baked goods. Its freshly renovated, sharp interior - complete with hardwood floors, industrial lights, and exposed ductwork - includes a garage door that can swing open on nice days to provide an open air feel.
The black-owned cafe grew out of the Straight Gate Church at Livernois and Grand River where it opened its first location last year. The shop proved popular, motivating its owners, David and Jonathan Merritt to expand to serve the whole community instead of just the church.
They landed a $45,000 Motor City Match Grant to help pay for the project.
"Our members really loved the product and we think it's going to have the same reception when we're able to open up on a historic street like the Avenue of Fashion," David Merritt previously told
Crain's
.
[image-2]