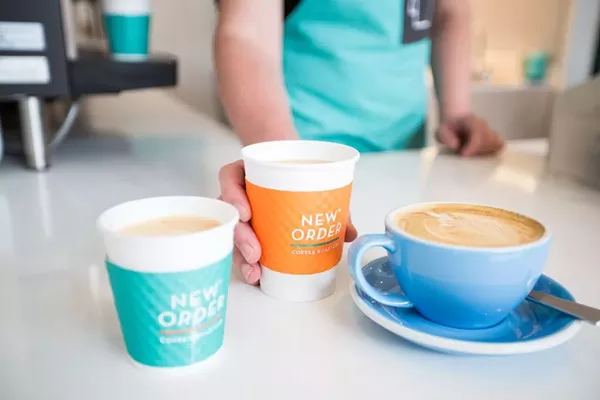 There's a new kid on the block in Midtown.
New Order Coffee will open its doors this Wednesday, July 19th at 3100 Woodward Ave., just blocks away from the soon-to-open Little Caesars Arena. With a highly equipped team of coffee aficionados, the nano-batch specialty roaster is the perfect meeting place for your next job interview or weekend gossip session.
And it's
cute.
Featuring a "modern, bright façade" with soft blue accents, the 2,000-square-foot café will seat up to 60 guests, and will boast a heated indoor and outdoor patio and semi-private conference room. The café lays claim to a "gleeful defiance of the status quo" through merging a sense of approachability and whimsy with the sophisticated brews and snacks of a coffee lover's dream.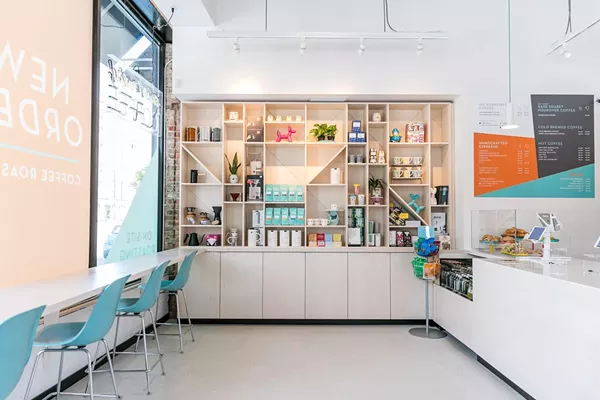 Drink offerings include microbrewed by-the-cup coffee, handcrafted espresso drinks, cold brew and nitro cold brew, teas, and an array of eccentric specialty lattes. A Crunch Berry cereal milk latte will be the café's inaugural rotating specialty latte. Guests are also invited to choose their bean with a range of brews, from bold Brazilians to the "Like a Virgin" water-processed decaf.
New Order Coffee will also offer a VIP-style café experience through its Rare Share program, featuring six to eight varieties of beans annually that are exotic in quality and highly limited in supply. Rare Share beans will rotate with availability and may be purchased in a giftable 8 oz. box. A custom-roasted, on-demand takeaway service will also be available to Rare Share clientele.
"We are striving to marry craft coffee excellence with an energetic sense of play, all while being very sensitive to the speed and quality of our service," says Elizabeth Rose, the Detroit native behind the café, in a press release. "From individually crafted drinks to the area's only custom roast bar, New Order intends to live up to its name: an up-to-date, out-of-the-box café and roasterie. ... It is simply unlike anything the city has yet seen."
For more information, see
newordercoffee.com
.

Tess Garcia is a summer intern for
Metro Times.