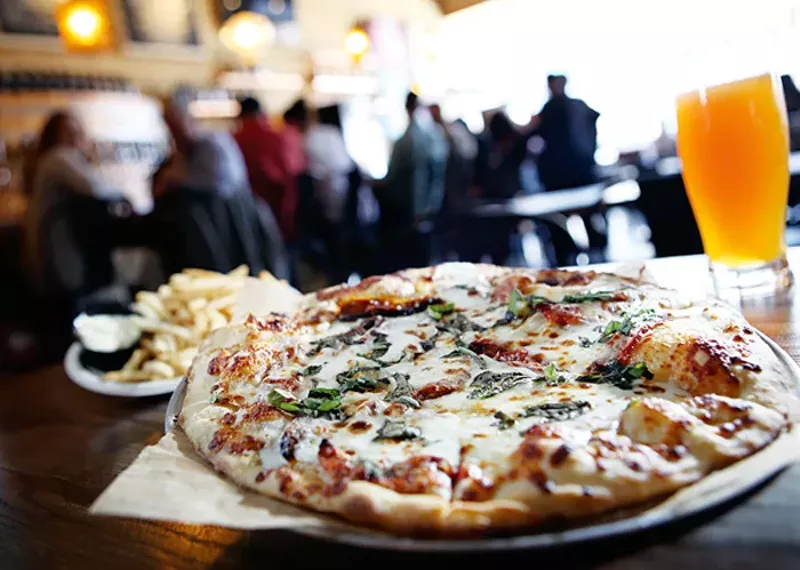 A long list of new restaurants is planned for Detroit Metro Airport's North Terminal.
The Wayne County Airport Authority announced on Monday plans for a $21 million project to build out the restaurants through spring 2020.
Nine of the new eateries are part of a 10-year, $258 million contract that the authority inked with global concessionaire HMSHost and its partners AJA & Associates and Ellis Infinity.
Those include Jolly Pumpkin Taphouse, Anita's Kitchen Lebanese Cafe, Cantoro Italian Market, Common Grace Coffee Company, Pei Wei Asian Diner, Brioche Doree, Outback Steakhouse, and Starbucks. Also, Chick-fil-A, because nothing says "Welcome!" like a company that
crusades against civil rights
.
Separately, DTW North Partners will manage an Atwater Brewery, MOD Pizza and a joint Air Margaritaville and Detroit Street Café featuring Zingerman's Coffee.
A National Coney Island and a McDonald's are also planned.
So many restaurants, so little time. Find out the latest Detroit dining news with our weekly food newsletter delivered every Friday morning.