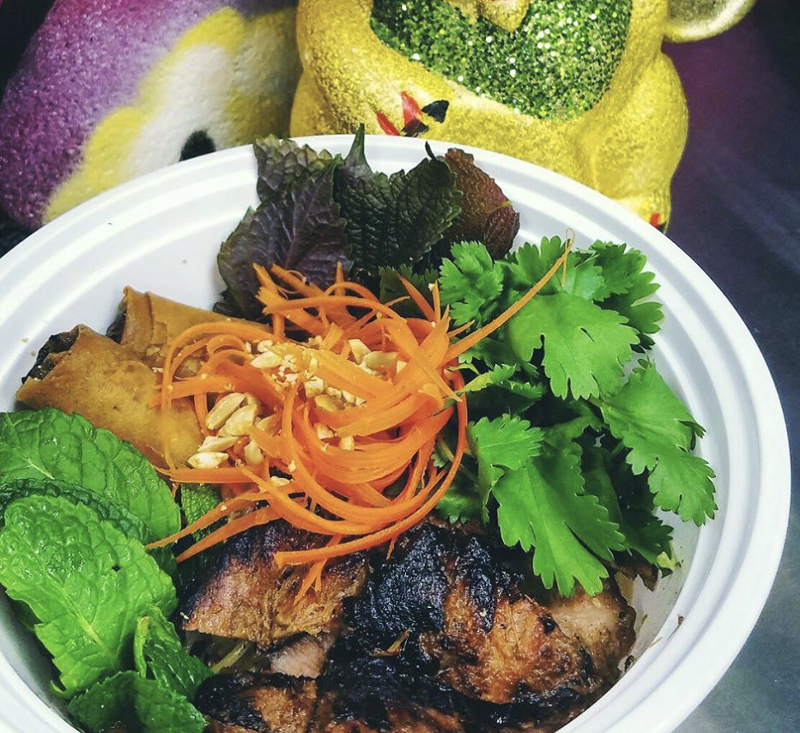 MaMang owner Tony Vu is one of those chefs who — at this point — is developing a strong and loyal following mostly through word of mouth. And though he's based out of Flint, his recipes and dishes are generating excitement all the way down in Detroit.
Some of those dishes are obviously fusion and borrow flavors from around the world, while some adhere closer to traditional Vietnamese recipes. See, for example, previous offerings like the crispy Peking duck tacos with a sweet and sour pineapple salsa. Or the
bun thit nuong
with grilled lemongrass caramel pork, spring rolls, cucumber, cilantro, shiso, and Asian mint over vermicelli rice noodles, and a Vietnamese vinaigrette.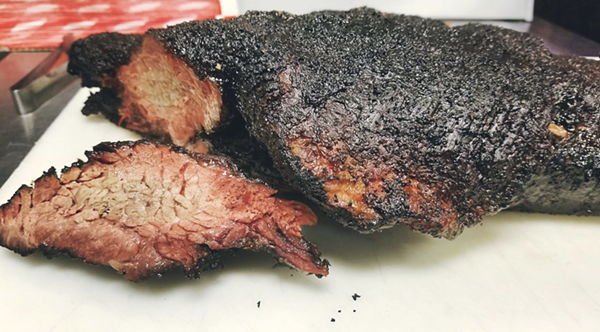 Vu's professional cooking career launched with a food truck in 2014 following extensive trips to Vietnam and Peru. Last year, he landed a permanent spot at the Flint Farmer's Market, from which he sources around 75 percent of his ingredients during the summer months.
Tuesday's menu is as follows:
Texas Smoked Brisket Pho — A 20-hour post oak smoked brisket to match a 20-hour bone broth.
Fried Chicken Bao — Chicken thighs fried in a lemongrass and galangal batter, served with pickled carrots and daikon spicy mayo in a steamed sweet bun.
Mom's Pork Spring Rolls — Secret.
Vietnamese Brussels Sprouts — Crispy Brussels tossed in Nuoc Mam.

Vu is serving from 6 p.m. to 10 p.m. at P.J.'s Lager House in Detroit. Find more at MaMang's Facebook page.