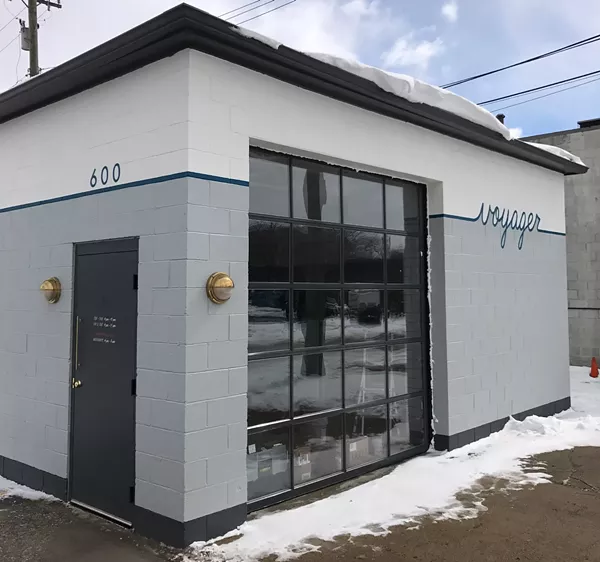 Food & Wine
magazine says Ferndale seafood restaurant Voyager is among the nation's top 10 restaurants. The national outlet's list of top spots will be in an issue that hits newsstands on April 13.
Restaurateur Eli Boyer (who helped launch Corktown's Gold Cash Gold) and chefs Justin Tootla and Jennifer Jackson opened the restaurant in March 2017. It's one of the few spots in town dedicated to sustainable, high quality seafood, and Food & Wine took note of how it rolls.
"Voyager breaks the mold of your classic oyster bar (the usual shucked suspects; a musty imperial vibe) and looks good doing it. Restaurateur Eli Boyer built the restaurant on his own terms, in a way that felt right for his hometown. A color-blocked, airy interior makes it the ultimate hangout, and Tootla and Jackson's menu make it a compelling destination.

"The oyster selection ranges from Barnstable, Massachusetts to Discovery Bay, Washington, but the best bites at Voyager reach further afield. Peel- and- eat shrimp are dusted with Old Bay and served with umami-packed Alabama comeback sauce. A Caesar salad arrives with creamy, crunchy fried sweetbreads.

"Like Detroit, Voyager has found its way by adapting to shifting tides. It's a major score for a city on its way up, but any town in America would be lucky to have it."
So many restaurants, so little time. Find out the latest Detroit dining news with our weekly food newsletter delivered every Friday morning.