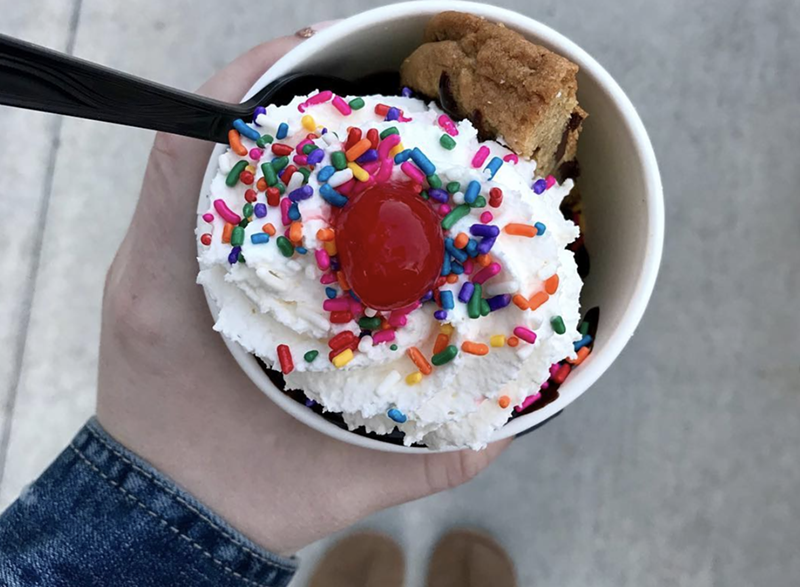 Just about every small town in Michigan has a beloved summertime ice cream shack where the community gathers for frozen treats during the summer months.
For decades, Doug's Delight was that spot in Hazel Park. It traded in soft-serve ice cream and comfort food at the corner of John R Road and West Annabelle Avenue, but then the owner died around two years ago, and it sat vacant since.
That's about to change as Mabel Gray owner James Rigato and Mabel Gray pastry chef Kristina Conger revive the parlor.
Rigato describes the sweet side of Doug's new menu as straightforward for a neighborhood ice cream shop, consisting of soft-serve ice cream, and Guernsey's ice cream and milk for shakes. Conger is making her own cream puffs, cookies, and brownies in-house, and Rigato says he's excited about to use those to assemble several varieties of ice cream sandwich.
Beyond the walk-up ice cream menu, the kitchen — which Rigato describes as "a big, powerful overbuilt kitchen" for an ice cream parlor — is also serving as Mabel Gray's commissary, and will be utilized for Conger's retail business. He says to expect wedding cakes, specialty desserts, and fancier pastries that put Conger's "pastry prowess" on display.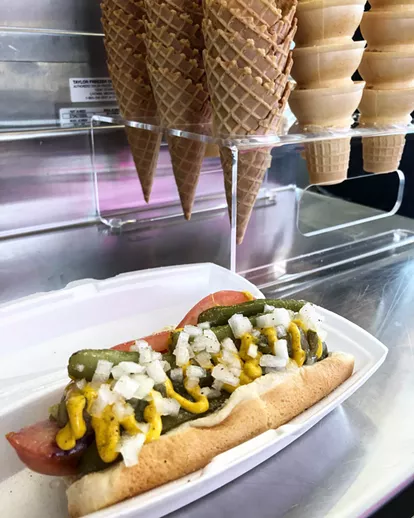 On the savory side, Doug's menu is what Rigato calls "bowling-alley chic." That means items like mini taco-nachos and six kind of hot dogs with house-made sauerkraut, kimchi, and pickles. Rigato also brought over his former sous chef from the Root, Brittany Decamillo, to help run the kitchen. He notes that she's overqualified and basically looking for a fun summertime project, but Doug's other employees are mostly local teenagers, many of whom are in high school and working their first job.
"For a lot of these kids, it's their first job ever, and that's what an ice cream job is good for — get them out of the house, get a little money in their pocket, pay them more than the minimum wage, and they'll have a little fun," Rigato says.
A new pole sign designed by Grand Rapids artist Greg Oberle, who did the murals in Mabel Gray, will go up later this week, and a grand opening celebration is planned for April 25. Doug's is open Wednesday through Sunday at the outset, but Rigato says hours will expand and contract with the weather. The space will also be utilized by neighboring Cellarman's for their own parties and possible collaborations.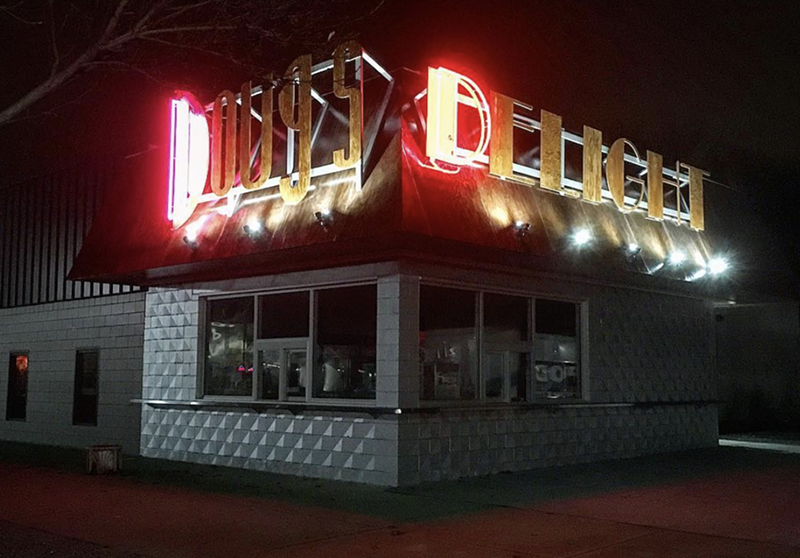 So many restaurants, so little time. Find out the latest Detroit dining news with our weekly food newsletter delivered every Friday morning.