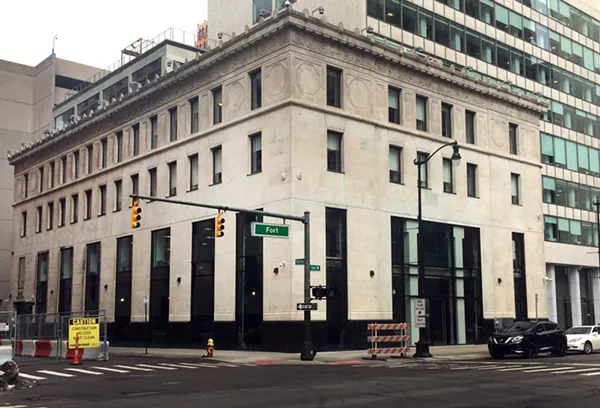 A food hall will soon call the Dan Gilbert-owned Federal Reserve building in downtown Detroit home.
Eater
reports Pittsburgh-based Galley Group is behind the concept, which will take shape in a 8,646-square-foot-space at 160 W. Fort St. Plans call for four restaurants and a 25-tap bar that will feature Michigan booze.
Galley's food halls are fashioned after tech incubators and chefs go through a thorough vetting process before they're accepted. Galley pays for most of their build out costs, insurance, and marketing so restaurants can get up and running for as little as $7,500. At the end of the first year, chefs decide whether to use their profits to launch a brick and mortar location, keep going at the food hall, or move on from the concept.
Aside from Galley's project, Detroit Shipping Co.
is getting ready to open a food hall
built out of a shipping containers in the Cass Corridor, while a European style food hall is planned for the East Riverfront.
So many restaurants, so little time. Find out the latest Detroit dining news with our weekly food newsletter delivered every Friday morning.