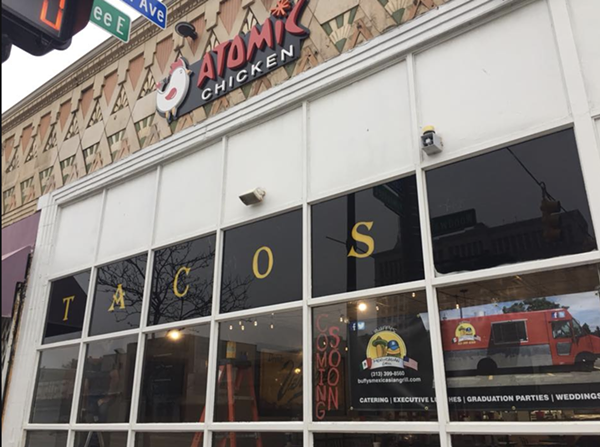 Within a span of six months, metro Detroit will go from zero restaurants regularly serving Peruvian food to three.
A new Peruvian concept called Inti will operate out of New Center's Atomic Chicken as the share space arrangement between the latter and Buffy's Mexi-Casian Grill comes to an end. Buffy's operates as a food truck during the warmer months.
Crain's
reports that Atomic Chicken owner Scott Moloney says sales have been "disappointing" since he opened last April, and sharing space with a rotation of concepts is a way to help offset costs.
Inti is a product of Cafe Muse owner Greg Reyner, who is also working on opening Marrow in the East Village.
Inti will join Bolero Latin Cuisine, which serves Peruvian fare among other Latin dishes. And a new Peruvian concept
called Culantro
should be open in April in Ferndale. Inti opens Wednesday.