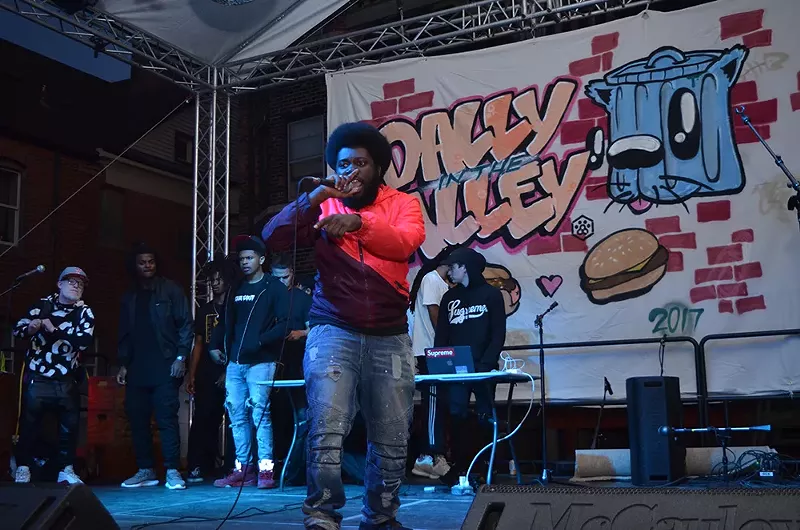 Dally in the Alley
Sept. 8; Cass Corridor, dallyinthealley.com; Free.
Entering its 41st year as Detroit's largest community festival, Dally in the Ally returns with more Dally in the same ol' ally.
The 12-hour festival is made possible by a team of community volunteers who work tirelessly to deliver a platform for artists, vendors, and music acts, while somehow managing a steady flow of beer. At the heart of this homegrown jubilee is beer — lots of beer. To honor the hoppy libation, this year's celebration will feature an expanded beer garden offering a slew of new ciders, IPAs, and elixirs. To help soak up all the boozy goodness, food favorites Amicci's, Nosh Pit, and People's Pierogi Collective — to name a few — will also be on deck.
In keeping with Dally's "come one, come all" spirit, more than 30 musical acts will take the stage, including Mexican Knives, Alexyn Wundrland, Girl Fight, Saajtak, and Liquid Monk. And to top it off, the event has promised an improved sound system so you can get your dally on no matter where in the alley you may find yourself.