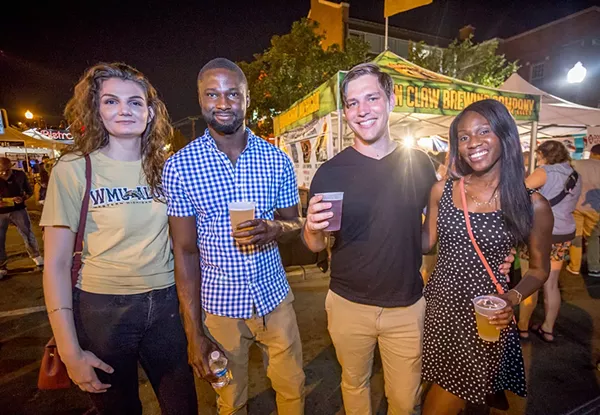 DIY Street Fair
Sept. 21-23; Ferndale; ferndalediy.com; Free.
You can do-it-yourself without doing it alone thanks to Ferndale's beloved DIY Street Fair. For 11 years, this crafty blowout has celebrated innovation, collaboration, and the beautiful minds of metro Detroit's most ambitious makers. Though the focus of the three-day completely free fair is the marketplace where visitors can snag some one-of-a-kind wares, DIY is a party, and what would a party be without music, food, and booze?
Expect to be tempted by an array of craft beer, wine, and cocktails poured by local favorites, as well as a slew of delectable edibles by food trucks like Mac Shack, Nosh Pit, Slows-to-Go, and more. While you're deciding what BBQ place to nom at and whether that Glass Action nightlight of David Bowie would make a great gift (the answer is a resounding yes, by the way) crowd around this year's diverse local music lineup. Krillin, Brother Son, Double Winter, True Blue, Ryan Dillaha and the Miracle Men, as well as the incomparable Tunde Olaniran are among the 20-plus performers.