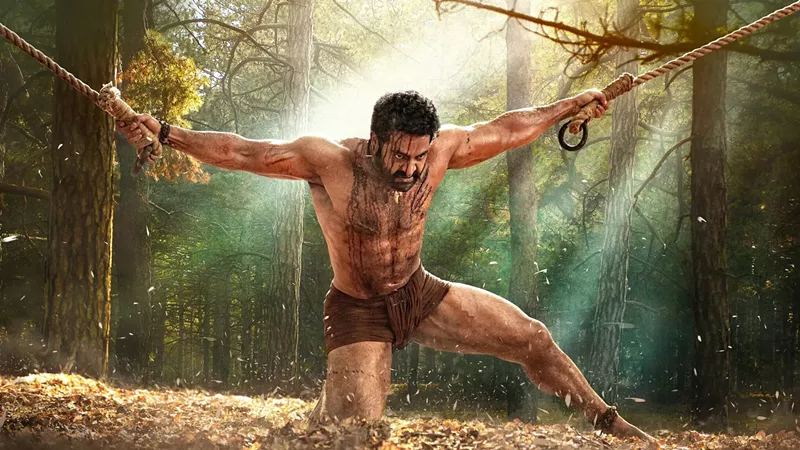 With film exhibition, production, and distribution still reeling from the effects of the pandemic and a mess of durably ingrained habits, 2022 saw more pieces of the infrastructure we'd long enjoyed — and known to be fragile — continue to collapse. This was felt acutely on a local level, with Hamtramck's Film Lab indefinitely shuttered ahead of a planned future move and Royal Oak's Main Art Theater torn to rubble. More theaters may yet wrap or suspend operations besides — at least if the bankruptcy filings for the Regal Cinemas chain are any indication. At the same time, some recent hits and some of last year's sleepers might still suggest an improving bill of health.
That leaves the remaining stalwarts we still have — not just the multiplexes but the independent operators — to hold down Detroit's film scene: a big job. While multiplexes like MJR and Emagine have picked up some portion of the films which might once have once showed chiefly at spaces like the Main Art (NEON and A24's work stand out in this), it's the smaller and more public-institutional organs which tend to bring the best works to screen for local audiences. From the Detroit Film Theatre's steady slate of weekend programming to Cinema Lamont's welcome range of pop-ups to Cinema Detroit's dynamic and sturdy programming this past year, it's largely thanks to this good work that the most aesthetically significant, eccentric, and often not heavily commercial works worth seeing have made it out our way.
Not surprisingly, these films have largely been passed over by the Oscars, which with rare exceptions privilege works with a heavy marketing budget. Deemed contenders a priori (or in some cases at the last minute by industry-insider peers), these works tend — usually wrongly — to dominate conversations around this time of year. In the interest of amending or at least supplementing the record of what films mattered in 2022, what follows is a list of what I thought stood out: what merited and will continue for years to come to merit attention. With some exceptions, I selected works which had an official release locally or online — and while I was sorry to not have seen some by the time of filing (Happening and No Bears, for instance), I've labored throughout the year to catch and cover a good portion of what's played.
Benediction (Terence Davies): Presenting a succession of plush period settings only to methodically rip the stuffing out from within them, Terence Davies shows his characteristic, fluidly subjective approach to structure (and time) to be as singular as ever in this treatment of one of Britain's leading modernist poets. Breaking easily with the conventions of biopic filmmaking via the sort of informed apathy granted by long experience (see also A Quiet Passion for this) – and aided, too, by Jack Lowden's alternately ferocious and poised leading performance — Benediction is a film as attuned to history as it is immune to mythology. Allowing for romance, beauty, and experiential transportation, it's never distanced from its own seductive subjects (activist poetry, queer romance). The past is ever present here, and history offers us nothing like an arc. (Currently streaming on Hulu.)
RRR (S.S. Rajamouli): Widely taken as an antidote to America's anemic but globally dominant franchise work, which only gestures at the principles that govern proper "action" films, S.S. Rajamouli's free-wheeling epic is both anticolonial and nationalistic: an ecstatic, imperfect, and politically flawed effort at generating a pan-Indian cinema, constituted in particular terms. Joining two real-life historical revolutionaries in what must be called a bromance, his approach to action, song, dance, and movement proves resourceful and inventive. A commercial work rightly acclaimed for its rich sense of character, movies like this seem not to happen much — especially in the States. (Currently streaming on Netflix.)
Ambulance (Michael Bay): Another lively work of commercial filmmaking, freely joining portions of canonical action work (Heat, Speed) to medical thrillers and the best drone photography I think I've seen, Ambulance is an angular, contradictory, and critical work in its treatment of righteous robbers and militarized policing. A thrilling hostage film which places at its center a near-dead cop, Bay's latest is one that's widely been missed but shouldn't be forgotten. (Currently streaming on Amazon.)
The Eternal Daughter (Joanna Hogg): Hogg follows up her Souvenir films by now centering the series' always prevalent focus on the relationship between mothers and daughters, with longtime friend Tilda Swinton holding dual leading roles in what amounts to far more than a gimmicky case for performance. Working with the gothic trappings of a British ghost story and echoing the work of Michael Powell, The Eternal Daughter is agile, incisive, and moving beneath its mannered beauty, renewing classical techniques with every shot. (Currently streaming on VOD.)
The Stars at Noon (Claire Denis): Treating our neo-colonial moment by tailing journalists, diplomats, and shadowy operators, Denis casts this expatriate romance in unstable terms, centering erratic characters and spy film tropes. (Currently streaming on Hulu.)
Saint Omer (Alice Diop): Centering two French-Senegalese women, one on trial and the other an invested onlooker, Diop's film gives rise to what might be the best performances of the year — making for a disciplined and extended meditation on power, gender, judgment, and self-regard. (Currently in theaters, likely on Hulu soon.)
Crimes of the Future (David Cronenberg): The latest from Canada's preeminent auteur meshes body horror with art-world trappings, serenely meditating on old age, death, intimacy, and the attendant violations and vulnerabilities at work in all three. (Currently streaming on Hulu.)
Decision to Leave (Park Chan-wook): Wrapping a contemporary, fogbound Korean thriller in a thick web of Hitchcockian tropes, Decision to Leave manages to sell its combination of suspicion and a willful tendency toward the obscure by privileging energetic formal play and reliably brilliant performances. (Currently streaming on MUBI.)
A Night of Knowing Nothing (Payal Kapadia): A rare film which actually acknowledges and incorporates the collective work behind its making, Kapadia's brilliant feature debut struggles — quite effectively — to capture the experience of a community both across time and in her political moment. Presenting itself in beautifully treated black and white, its sinuous structure demands attention and rewards repeated viewing. (Currently streaming on The Criterion Channel.)
EO (Jerzy Skolimowski): Centering a donkey (played by several) as its lead, the octogenarian filmmaker recasts its predecessor Au Hasard Balthazar in punkish, lively terms. With searing drone photography, a meandering perspective, and rewarding bouts of imagistic play, this work is held together by little more than vision and the endurance of its lead — and becomes all the more absorbing for it. (Recently in theaters, not yet streaming.)
Honorable mentions (in no particular order): Aftersun (Charlotte Wells), Nope (Jordan Peele), Tár (Todd Field), Neptune Frost (Saul Williams and Anisia Uzeyman), All the Beauty and the Bloodshed (Laura Poitras), Jackass Forever (Jeff Tremaine), Children of the Mist (Ha Le Diem), Corsage (Marie Kreutzer), Avatar: The Way of Water (James Cameron)
Coming soon: Metro Times Daily newsletter. We'll send you a handful of interesting Detroit stories every morning. Subscribe now to not miss a thing.

Follow us: Google News | NewsBreak | Reddit | Instagram | Facebook | Twitter