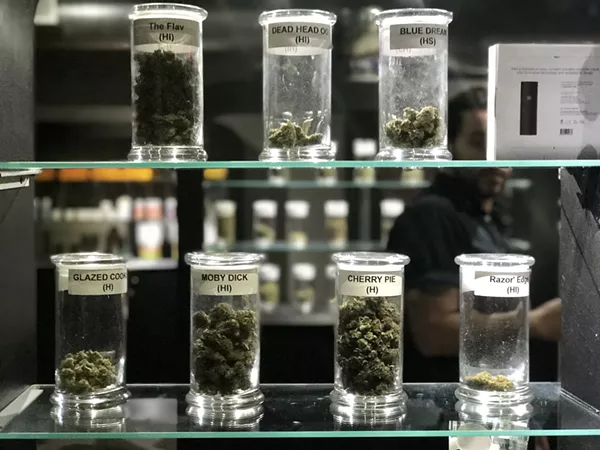 Working as a cashier at a dead-end job, Jordan D. saw an opportunity to make piles of quick cash after recreational marijuana was legalized in December.
The 25-year-old cobbled together enough money for a few ounces of top-shelf cannabis and began delivering his product to homes in metro Detroit. For a few hundred dollars a month, he spread the word on Weedmaps.com, a popular site for marijuana retailers.
"On a good day, I can make $1,000 or more," Jordan says. "I get so many calls, I can't deliver it fast enough."
Trouble is — and he's the first to acknowledge it — his delivery service is illegal because Michigan law has not yet permitted recreational sales, and he is not one of the 54 retailers approved by the state to sell medicinal marijuana.
But that hasn't stopped him and more than 100 other illicit delivery services from cropping up across the state, siphoning a significant share of what's expected to become a $1.5 billion industry in Michigan, according to
Marijuana Business Daily
.
The state's lax enforcement, combined with stringent regulations, pricey fees, and an achingly slow rollout of licensed growers and dispensaries, have fueled a black market that the regulated cannabis industry was supposed to stamp out.
That is hurting the state-sanctioned dispensaries that spend more than $100,000 a year on licensing fees, attorneys, storefronts and meeting new standards, such as testing their products.
"It's like the Wild West out there," says Michelle Donovan, an attorney who helps clients navigate the complex legal market. "This is really hurting our licensed companies."
Soon after Michigan voters approved the legalization of medical marijuana in 2008, hundreds of storefronts cropped up and were regulated by local officials.
But they operated in a gray area of the law that didn't address whether pot retailers were even legal.
In 2018, the state established new regulations for dispensaries and growers that included a $6,000 application fee and an annual $66,000 license.
Dispensaries and growers are also required to pay new taxes and the steep price of testing all of their products for impurities.
Since illicit retailers aren't straddled with those costs, they can offer lower prices and undermine tax revenues.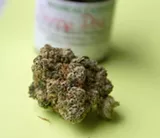 To make a dent in the blooming underground market, the state has to step up enforcement and make the legal process more affordable, experts say.
But so far, Michigan State Police have done little to crack down on the open black market, placing the burden on cash-strapped local police departments.
"When it comes to unlicensed, black- market marijuana sales, there is no single entity with enforcement responsibility," says state police spokeswoman Shannon Banner. "The MSP will continue to review potentially illegal marijuana sales with county prosecutors to determine when criminal enforcement is warranted and will investigate this activity as resources permit."
In June, new state legislation makes it a misdemeanor punishable by up to 93 days in jail to operate a dispensary or delivery service without a license.
The Michigan Department of Licensing and Regulatory Affairs, which oversees the legal cannabis market, said it's "constantly" working on improving the business environment for the sanctioned cannabis industry.
"We are focused on moving ahead by setting [a] regulatory framework to help create an industry in which licensed businesses can be successful," says LARA spokesman David Herns. "We are constantly in contact with stakeholders, licensed operators, and applicants to get a better understanding of how the regulatory environment affects them."
Last year, Herns said the state sent cease-and-desist letters to more than 200 illicit pot retailers.
Over the next year, the state will be developing the rules and regulations for selling recreational pot.
Michigan can learn a lot from the mistakes of California, which legalized recreational marijuana on Jan. 1, 2018. More than a year later, about 80 percent of the cannabis sold comes from the black market, largely because of high taxes and stringent restrictions, according to a new report by New Frontier Data, which tracks marijuana sales and trends.
The report found that states with lower taxes and fewer restrictions, like Colorado, Washington, and Oregon, are having greater successes in the legal market.
Donovan said it's paramount that Michigan creates a system that allows the regulated cannabis industry to flourish and curtail the black market.
Legal dispensaries "are pristine and safe," in large part because of testing standards and other regulations.
"These places want to do it properly," Donovan says.
Stay on top of Detroit news and views. Sign up for our weekly issue newsletter delivered each Wednesday.