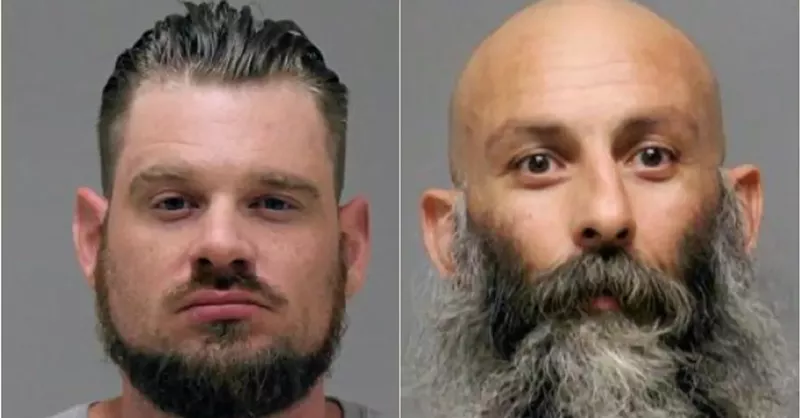 A federal judge on Wednesday sentenced the co-leader of a plot to kidnap Gov. Gretchen Whitmer to 19.6 years in prison and five years of supervised release.
Barry Croft, 47, had faced up to life in prison.
After an 11-day jury trial, Croft and his co-defendant Adam Fox
were convicted of kidnapping conspiracy
and conspiracy to use weapons of mass destruction in August.
On Tuesday, Fox was
sentenced to 16 years in prison
.
Six people were originally charged on the federal level with crimes related to the kidnapping plot.
In April, co-defendants Daniel Harris and Brandon Caserta were acquitted on related charges.
Two others, Ty Garbin and Kaleb Franks, pleaded guilty and testified against Fox and Croft as part of a plea agreement. Garbin was sentenced to 75 months, but a judge reduced the sentence to 30 months in September. Franks received a 4-year prison sentence.
The six men were arrested in October 2020 and accused of hatching a plan to kidnap Whitmer from her vacation cottage near Elk Rapids and detonate a bomb under an interstate overpass to hinder law enforcement.
Their ultimate goal was to trigger a civil war, prosecutors said.
They were angry about Whitmer's mandates to stop the spread of COVID-19.
To train for the kidnapping, the group built a makeshift house to resemble the governor's vacation home in northern Michigan. They also had weapons and kidnapping supplies, like guns and a hood to cover Whitmer's head.
Coming soon: Metro Times Daily newsletter. We'll send you a handful of interesting Detroit stories every morning. Subscribe now to not miss a thing.

Follow us: Google News | NewsBreak | Reddit | Instagram | Facebook | Twitter