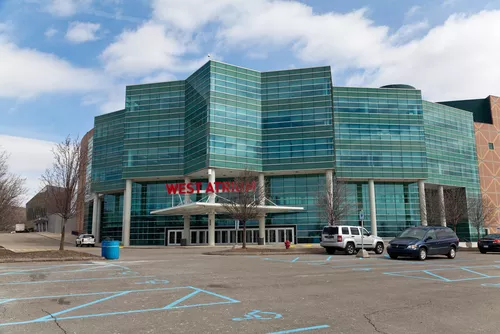 The Detroit News reports
that an anonymous source has said that the Pistons will announce tomorrow that they will begin playing at Little Caesars Arena in downtown Detroit starting with the 2017-18 season.
The news story adds that the 3 p.m. announcement will follow a meeting of the board of Detroit's Downtown Development Authority at Cass Technical High School scheduled to begin at 2:30 p.m. The meeting is open to the public.
What's not publicly available is the agenda for the meeting, though by the timetable the
News
offered, this one's gonna be a quickie.
That has already raised the hackles of feisty independent reporter Steve Neavling, who posted this Facebook status around the same time the news of the sports team's move broke:

If Neavling seems
unduly wary
about what is going to happen at tomorrow's meeting, we sympathize. In our editorial department, you should see the eye-rolling and speculation that accompany any new plans for pro sports in the poorest big city in the country. God knows there's a gruesome double standard at work when poor people need to shut up and pay their water bills or lose their houses, but billionaires looking for that better second home need a helping hand.
At this point, suffice it to say that the deal-makers have reached their consensus, paving the way for tomorrow's very public rubber-stamping of the deal.
And how can you tell they've already sealed their deals? Because they're finally inviting the public.

The Detroit DDA meets at 2:30 p.m. Tuesday, Nov. 22 at Cass Technical High Schoo, 2501 Second Ave., Detroit.