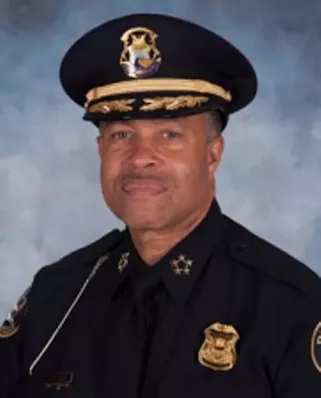 Detroit Police Chief James Craig said Thursday the public should respect the privacy of two surviving children related to the pair of juveniles
found Wednesday morning frozen inside a plastic bag in a townhouse on the city's eastside
.
The mother of the two children — which police believe are an 11-year-old boy and a 15-year-old girl — had admitted to killing them,
according to the Detroit Free Press
.
Craig, in prepared remarks that were later released, declined to discuss specifics, saying the investigation remained ongoing.
"Our homicide team continues to work diligently to bring some closure to the family and friends," he said.
Police responded to the scene in the 800 block of St. Aubin, inside the Martin Luther King Apartments, around 10:45 a.m. on Wednesday. A bailiff performing an eviction on behalf of the county discovered the body of an unidentified female inside the freezer and promptly called 911. The mother was apprehended at a separate location.
Craig said the public should be "mindful of the surviving two children who were also in the home."
"They've been through a lot; a tremendous trauma, and I don't believe anyone would want to cause any additional pain to these children," he said. "Please respect their privacy, they deserve at least that much."
The Wayne County Medical Examiner's Office is expected to perform autopsies on the bodies in the coming days. The county prosecutor's office said it received a warrant request from the Detroit Police Department on Thursday in connection with the case.