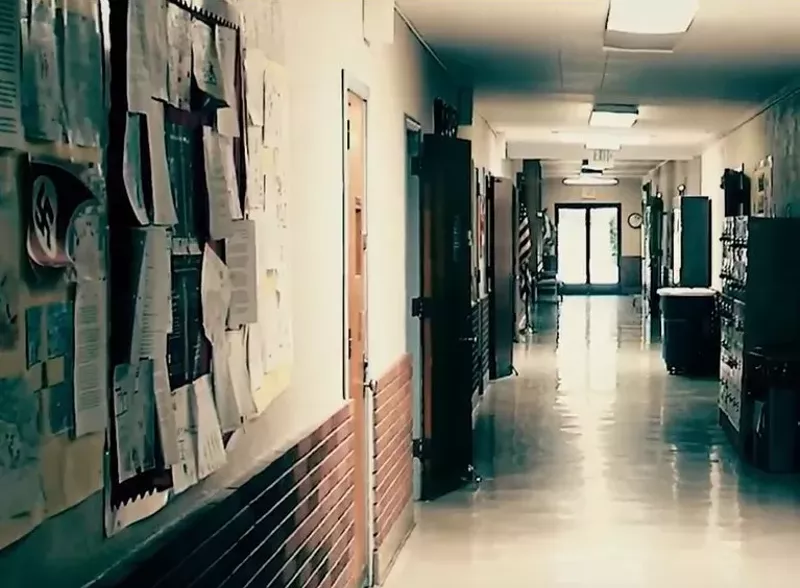 John James — the Republican running against Democrat Debbie Stabenow for Michigan's Senate seat in November — released a 30-second TV spot earlier this month. Titled "Ready to Serve," it features shots of blighted buildings, embattled military vets, failing schools — and, for some reason, a prominent shot of a Nazi swastika in the foreground.
increasingly and openly cozying up to so called "alt-right"
white nationalists and Neo-Nazis in Trump's America.
On the campaign trail, James' rhetoric can often sound like he's advocating for the totalitarian dystopia of
Handmaid's Tale
. Previously, James made headlines for misogynistic comments, saying that women
want Christian men to lead them
and
mocking the #MeToo movement
.
The swastika appears at the 0:11 mark in the video below. (Hat-tip to
Eclectablog
.)
Stay on top of Detroit news and views. Sign up for our weekly issue newsletter delivered each Wednesday.