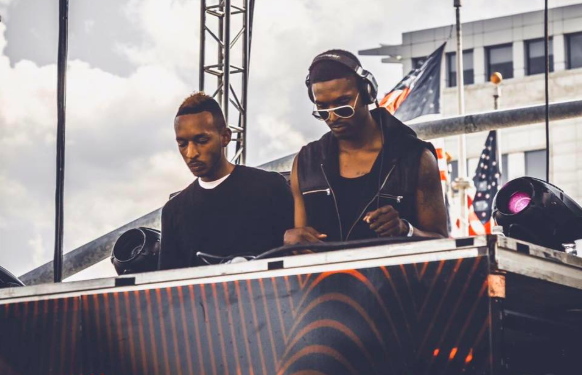 Updated at 12:39 p.m. on Wednesday, Oct. 15:
Damarii Saunderson has issued an apology for allegedly peeing at MIX Sunday morning.
"I was not aware of the extent of my alcohol consumption, I have no recollection of even going to the club," he wrote in message to
Metro Times
. "Now I am hearing on the internet about my behavior and I am saddened to not have any recollection of it. I would like to sincerely apologize to the DJ who was on the decks and to the club owners for my behavior. I take full responsibility for my behavior and feel others should not have had to deal with my drunkenness. Furthermore, I am going to take steps to learn about drinking to the point of not remembering, so that in the future I can learn how to monitor my alcohol consumption and follow the advice of professionals. I am deeply saddened by this and want the community to know that I am not taking this lightly or brushing it under the rug, and that I will actively seek help so that there is no chance of repeat of this behavior by me again."

Originally posted at 12:33 p.m. on Wednesday, Oct. 15:

Detroit's techno scene is buzzing over a baffling weekend incident in which Damarii Saunderson — 1/2 of the Saunderson Brothers and the son of legendary DJ Kevin Saunderson — allegedly peed on the floor at club MIX out of spite.
A patron who says they witnessed the incident tells
Metro Times
it happened after Saunderson entered the DJ booth at the Bricktown club and started messing with the equipment while another DJ,
Mindy Sherman
, was on. All of a sudden, the witness says the volume dropped, and people started booing. Sherman then kicked Saunderson out of the booth, only for him to allegedly pull out his you-know-what and pee on the floor, hitting at least one person's bag in the process.
Saunderson had played a gig at TV Lounge on Saturday night and was not on the lineup for the MIX party afterward. He did not immediately return a request for comment.
The wild allegations have drawn a mix of laughter and outrage on social media. Those opting for the former have been sharing images of R. Kelly and pee puns. "This is gold," said one commenter. "This a mix ain't nobody want at Mix," said another. "We can now call him 'The #1 DJ,'" another said. Others were less punny. One guy said simply, "Shoulda got his ass a mop and called his daddy to come get him."
And then there was one Facebook user who went so far as to create a party logo should Saunderson ever return to the club: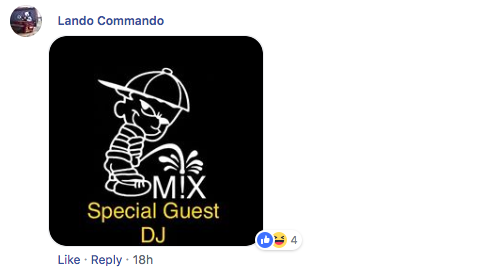 But based on the heat he's catching for this, we don't think he'll be back anytime soon.
Stay on top of Detroit news and views. Sign up for our weekly issue newsletter delivered each Wednesday.