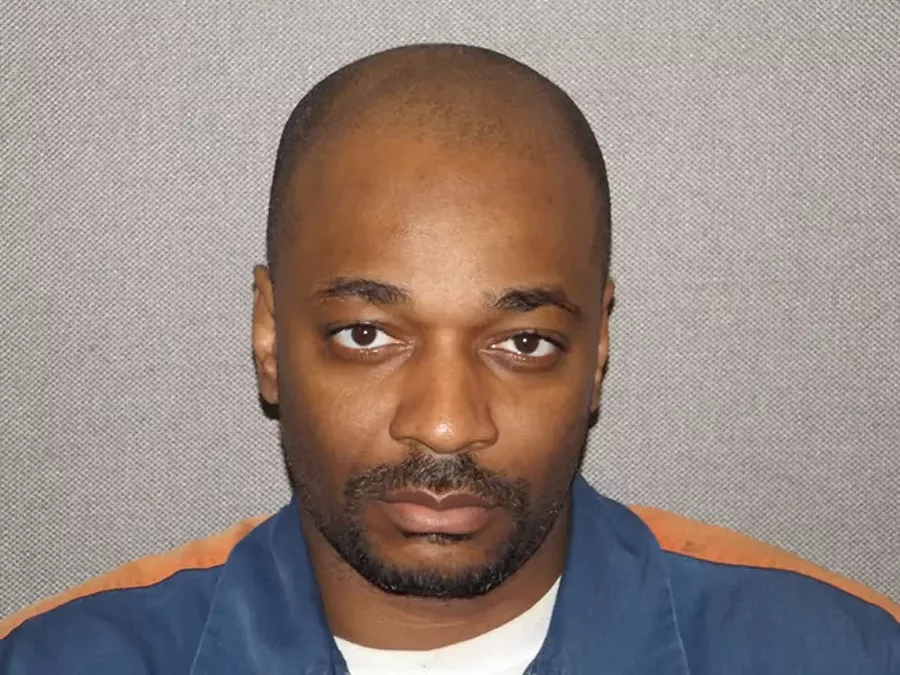 Twilley was convicted
of second-degree murder in 1988. But by the time Howard was detained in July 1994, he had lived in the lockup on the ninth floor for several months. Twilley said in court that he had been receiving threats in the state prison where he'd been housed for agreeing to testify as a witness in an arson case.
"Listen man," Howard said Twilley told him after he approached his cell. "These police are setting you up." The trustee offered him a cigarette and a sympathetic ear.
"Setting me up?" Howard responded. Twilley told him: "They're gonna put these murders on you."
"I just sat on the bench, smoked a cigarette, and just dropped my head," Howard said.
That was, according to Howard, his only interaction with Twilley.
But within weeks, Howard learned that was all police needed to pin the triple murder on him, along with the confession he maintains was coerced.
Whether it was because of this or not, Twilley soon received good news. Within two weeks, records show, after speaking with Howard, Twilley's second-degree murder sentence was reduced.
At Howard's preliminary examination the following month, Twilley testified that Howard admitted his role in the triple murder and robbery in a conversation the two men had. Prosecutors had no physical evidence of identification linking Howard to the crime.
When a trial jury convened to deliberate Howard's fate in March 1995, Twilley's testimony bolstered Howard's confession, questionable as it was. Howard was convicted on three counts of first-degree murder, three counts of armed robbery and a felony firearms charge.
In a series of interviews in recent months by phone and in-person at the west Michigan state prison where he lives, Howard reflected on what he said was a corrupt — yet, at its core, simple — practice that allowed police to implicate men in Detroit for murder.
"You can do this to 100 people," he said, "if this all it take to put a person in prison."
---
Detective Rice first met Twilley in the late 1980s, when he was on trial for that second-degree murder. Twilley was sentenced to 25 years maximum in prison. Under Michigan law, he was required to serve a minimum of 12 years before becoming eligible for parole.
But Twilley and Rice would meet again. Just over five years later, in the fall of 1993, Detroit police took authority of Twilley's incarceration. Like other inmates, Detroit homicide personnel housed him in the ninth floor lockup. A month after he was transferred, court records show, he was designated a trustee.
Within six months, Twilley testified in numerous cases, inmates started opening up to him. There was Walter Givans, a Detroit man who served 15 years for second-degree murder based on testimony largely delivered by Twilley. Ramon Ward received a life sentence after allegedly confessing to Twilley his role in a double murder.
And in Howard's case, Twilley's testimony aided prosecutors in building a case that roped in two co-defendants, Kenneth McMullen and Ladon Salisbury.
In July 1994, only one week after Howard was arrested, Twilley's attorney filed a new motion to reduce his murder sentence, claiming his plea to the murder charge was not given freely and voluntarily.
In a letter from prosecutor Rosemary Gordon to John Shamo, the judge in Twilley's case, Gordon suggested a hearing should be held. "Based upon the facts," she wrote, "I believe [it] may be in everyone's best interest."
Except nothing in the hearing pertained to Twilley's plea. Oddly, when the hearing began, Shamo noted the sensitivity of the situation and sealed a transcript of what transpired.
"This hearing is going on in chambers," Shamo said. "It's a suppressed hearing. I don't want this transcript released to anybody."
The hearing, later uncovered in an appeal of a case linked to Twilley, focused on the informant's extensive cooperation with police. Shamo noted that he held a conversation about resentencing Twilley, in June 1994, with a member of the prosecutor's office who later became Michigan's attorney general, Mike Cox, as well as Detroit homicide detectives Rice and Dale Collins.
At the hearing, Collins said Twilley had been an immense help to homicide detectives.
"Defendant Joe Twilley has assisted the Detroit Police Department homicide section on a number of homicides in the City of Detroit," Collins testified. "And he has always cooperated in basically anything that we wanted him to do."
Collins told the judge that Twilley had testified in "several cases" and helped out on "at least 20" homicides.
Judge Shamo said he believed, based on the testimony, that he should reduce Twilley's sentence by a few years "to save the gentleman's life."
"[O]ne of the factors is how well he's done within the prison system ... what he has done to redeem himself, and to cooperate with law enforcement," he said toward the end of the hearing.
With that, Shamo ordered Twilley released.
Documents show the decision to push for Twilley's reduction in sentence wasn't sparked by prosecutors at all, but Collins and Rice.
---
In a memo dated Feb. 8, 1995 and first reported on by Truth-Out, Wayne County deputy chief prosecutor Richard Agacinski said he was contacted by several defense attorneys about "the practice of some police investigators to place prisoners on the ninth floor of 1300 Beaubien [the prisoner lock-up] in the expectation that they will overhear confessions of other suspects and testify to these jailhouse confessions in court."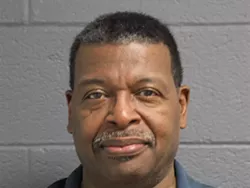 Three problems could arise from this arrangement, Agacinski noted. If "snitches" initiate the conversation with prisoners, it would violate their Miranda rights; if detectives promise leniency, it would violate the prosecutor's office policy, as it is them who are to determine sentencing and charging; and, he said he had been told that some of the informants were knowingly lying about overhearing confessions and fabricating admissions to "obtain police favors or obtain the deals promised."
In particular, Agacinski noted, one defense attorney, Bob Slameka, introduced him to two informants "who were kept on as police prisoners on the ninth floor, and obtained confessions in several cases that I am aware of." One of the informants was Joe Twilley.
Agacinski went on, saying that "Dale Collins and Bill Rice of DPD homicide asked us to have Mr. Twilley's sentence on a murder conviction reduced. We wouldn't." So the pair bypassed the prosecutor's office and went to Judge Shamo themselves.
O'Hair, the chief prosecutor at the time, said it would be highly unusual for police officers to directly approach a judge about reducing a sentence.
"The prosecutor's the ones that's representing the people," he told me. "It's not the police department."
Rosemary Gordon, the prosecutor at Twilley's re-sentencing, recalled little about the case, as she was only asked to stand in for the motion. But she remembered Twilley as an alleged "snitch."
(Slameka, who lost his bar license after pleading guilty to breaking and entering into his ex-girlfriend's home, didn't respond to numerous requests for comment. Reached by phone, Shamo's wife said the now-retired judge suffers from dementia and would have no recollection of the case. Cox didn't respond to requests for comment. A series of questions was sent to the Wayne County Medical Examiner's Office, where Collins is now employed, but a response wasn't received.)
---
Three weeks after Agacinski expressed his concerns in writing, Timothy Baughman, the head of the Wayne County prosecutor's appeals division, followed up in a separate — previously unreported — memo on March 1, 1995. He wrote that the situation described by Agacinski, "if true, could cause tremendous problems, not the least of which the police have no authority to make 'deals' with prisoners in exchange for them acting as 'listening posts.'" He added any conviction "would be subject to prompt reversal." (Baughman couldn't recall details of the memo when I reached him last fall by phone.)
Indeed, in the case involving Ramon Ward, which turned almost entirely on Twilley's testimony, disclosure of the informant's sentence reduction became relevant.
In response to a 2001 motion by Ward to reduce his life sentence for murder, a research clerk wrote to the judge overseeing his case that Twilley "had received tremendous benefit from having testified against defendants and/or acting as an agent of the police."
In failing to disclose his reduced sentence result during his testimony, the clerk wrote, "Twilley had perjured himself in defendant's trial."
Despite the clerk's insistence that Ward's motion was legitimate, the judge denied his request without issuing an opinion.
That scenario seemed to realize fears expressed by Baughman years prior, in his 1994 memo.
At the conclusion of the March 1 memo, Baughman wrote: "Besides discussion of the matter with the police department, I would suggest in the meantime that any case which depends on a jailhouse statement made to a fellow inmate be very carefully scrutinized."
One week later, on March 8, 1994, Joe Twilley took the stand in the case against Bernard Howard.
---
Within four years of his release in 1998, Twilley was arrested in California on drug charges. The case was later dismissed. The now-56-year-old has been in and out of prison, and as recently as spring 2015 was charged in Detroit for drug possession. He has yet to be arraigned on those charges.
Two sources with knowledge of the police department who spoke on condition of anonymity said homicide detective Rice caused considerable problems internally for holding Twilley on the ninth floor for almost a year, a practice the U.S. Justice Department later ordered the Detroit police to address.
One source said Twilley's testimony — in a case with similar circumstances to Howard's — sparked an internal investigation. During his stay, the source said, homicide detectives routinely checked Twilley out of the ninth floor to play basketball, or, even more unusually, to take him out to dinner.
Individuals Twilley had just met suddenly — and inexplicably — would allegedly make confessions to him about committing violent crimes, again and again.

tweet this
The source described how Twilley would be utilized by homicide cops in a hypothetical scenario in which three suspects were being held for a murder. Detectives would put the suspects on the ninth floor, and then tell Twilley to discuss with them "what's going on" in their case and to "let us know what they're saying."
"So by the time they bring these three guys down to interrogate them, they kind of already know who did what... and they end up getting confessions out of these guys," the source said.
"It's inherently illegal," the source continued. "When you tell him go find out this information, if he sits there and listens and these guys are just talking in front of him, that's one thing. But if he goes up there and starts targeting them... he's acting as a police agent and Miranda would attach. And that's police investigations 101."
Rice, who was recently released from prison after serving a 2-20 year sentence for perjury, declined to comment.
The homicide division's efforts to secure confessions was a central issue in a whistleblower lawsuit later filed in 1997 by detective Childs, the one who allegedly coerced Howard's initial admission to the triple murder.
In the suit, Childs said she was being pressured by a superior to lie in sworn testimony about statements given by alleged murder suspects.
The city maintained a practice and custom of "instituting and maintaining a de facto policy whereby officers are forced to perjure themselves in order to obtain convictions of criminal defendants," the lawsuit said. That superior — who denied the allegations, according to reports — didn't respond to multiple requests for comment.
But not only did Childs admit to lying about the statements of murder suspects, she's also linked to several cases involving the alleged misuse of informants by Detroit police.
One alleged jailhouse informant, Edward Allen, claimed Detroit police filed over 100 murder cases as a result of testimony from jailhouse informants. In an interview with a private investigator, Allen said that, unlike jail and non-police witnesses on the ninth floor, informants — like Twilley — received preferential treatment that even trustees would not normally expect.
"Allen received hot food and drugs from the outside often while on the ninth floor," the investigator wrote in a summary of a January 2013 interview with the informant. "Allen did drugs and sold them while working as a police witness. Police officers would arrange for police witnesses to invite guests to the police station and to have sex in the witness rooms located on the lower floors of the police department."
The affidavit continues, "The police would also supply police witnesses with the discovery packets and allow them to read up on the case so that eventually testimony would match the government's allegations."
Then-prosecutor O'Hair was told by a defense attorney in a September 1995 letter about Jonathan Hewitt-El, a witness in as many as four murder cases. O'Hair said he had no recollection of the letter or the so-called "snitch" memos from his deputies.
"If they were sent to me I definitely would have acted on them," he told me.
Standard operating procedure would've called for communication about the issue with the head of Detroit's homicide division, O'Hair added, but it's possible nothing was put in writing beyond his deputies' memos.
---
In 2010, Howard had a breakthrough in how to approach challenging his case. Time and again, he watched other inmates, guys he grew close with over time, exit prison after serving their sentence.
"It gave me hope and inspiration, seeing, if they can go home, I know I can go home, because I didn't do anything," he said. A jailhouse lawyer encouraged him to start learning the law and file a new appeal. From there, inconsistencies Howard never saw before began to emerge.
It's a fight he's waged almost entirely on his own. With no source of income, he has been left to act as his own attorney. He said the state permits inmates to visit the law library two days a week, an hour each time. He used to run every day, but a lung disease inhibited him from staying active. Nowadays, he keeps his nose pressed to case law and legal opinions, and reads on. When he was 14, Howard said his father died; he went over to his house and found he had been shot and stabbed to death. In 1999, his mother died. In 2008, his stepfather followed.
"I didn't really know who my father was in my life, as I was young, and I had swore that I would always be a part of my children's life," he said. "So for me to get caught up in this type of situation it went against everything I was trying to accomplish as far as being a part of my kid's life."
In March of 2017, a federal judge rejected Howard's appeal for a new hearing. The judge agreed that Howard arguably had "impeachment evidence" for Twilley's testimony that would've been favorable to his defense at trial — if he had been aware of it at the time.
But, "While such information, if admissible, would have served as impeachment material, it would not have affected the outcome at trial," the judge, George Caram Steeh, ruled in his opinion last month. Steeh said Howard's confession was more than enough proof to secure his conviction.
Howard said he's planning on filing a renewed motion in state court, armed with new evidence he recently obtained. He said his efforts to study the law, and the sight of other inmates leaving prison and returning to life outside, keep him optimistic.
"It's always good to see somebody go home," he said. "It gives you hope, thinking one day it could be you."
This story was originally published at Jalopnik, where Ryan Felton is a transportation and technology reporter. He is a former Metro Times staff writer.