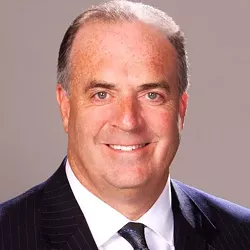 Updated at 11:53 a.m. on Tuesday, May 9:
U.S. Rep Dan Kildee reeleased a
statement
on his website Tuesday afternoon explaining his plans to run for his seat in Congress again instead of running for governor of Michigan.
Kildee says, "After talking with my family, I've concluded that the best way for me to continue fighting back against the reckless policies of President Trump is to remain in Congress."
You can read the full statement
here
.
It turns out that U.S. Rep Dan Kildee, D-Flint Township, will not be putting his name in the hat for the 2018 race for governor of Michigan. Instead, Kildee will run again for his seat in Congress.
First
reported
by the newsletter
MIRS
Monday night, the three-term Rep. decided to run for his seat again after the Democrats lost the vote in the very controversial Obamacare repeal and replace.
This news is shocking for some in the Democratic party, as he was expected to run. Our own Jack Lessemberry just did a column on
Kildee's dilemma
, pointing out that he hasn't officially announced a run and time was running out. Looks like we have our answer now.
Other Democrats who have announced a run for governor are former state Senate Minority Leader Gretchen Whitmer, former Detroit city health director Abdul El-Sayed, Bill Cobbs, Kentiel White, and Justin Giroux.