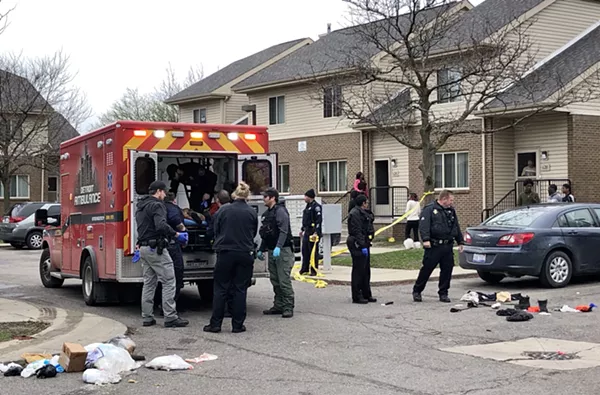 A 23-year-old man was clinging to life Friday after he was shot in the parking lot of an apartment complex just east of Brush Park and Midtown.
The shooter fled the Brewster housing complex at Mack and I-75 and was seen running toward Brush Park, where hundreds of market-rate apartment units are under construction.
At 3 p.m., police were still searching for the man, described as black, in his 20s and wearing black pants and a gray hoodie.
Witnesses said the two men were arguing before about a dozen gunshots rang out. Stray bullets struck a car and apartment, but no one else was hurt.
"Can you get this bullet out of my bed?" a resident asked police as they talked to witnesses.
When Wayne State Police arrived, the victim was sprawled out on the parking lot. Officers tried to apply a tourniquet to stop the bleeding.
The victim, who lives at the apartment complex, was rushed to the hospital, where police said he was in "very critical condition."
Police were having trouble getting witnesses to identify the shooter, whose identity was unknown an hour after the shooting.
The victim was also armed, and his gun was recovered from the scene.
It was the second shooting in the Midtown area since April 3, when an argument over shoes escalated. A 30-year-old man was shot in the face and back in the middle of Woodward Avenue. He was in critical condition at the time, and Detroit police have declined to provide updates on his condition.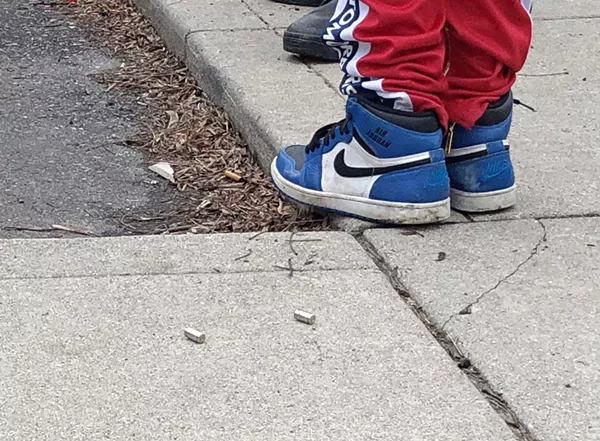 Stay on top of Detroit news and views. Sign up for our weekly issue newsletter delivered each Wednesday.