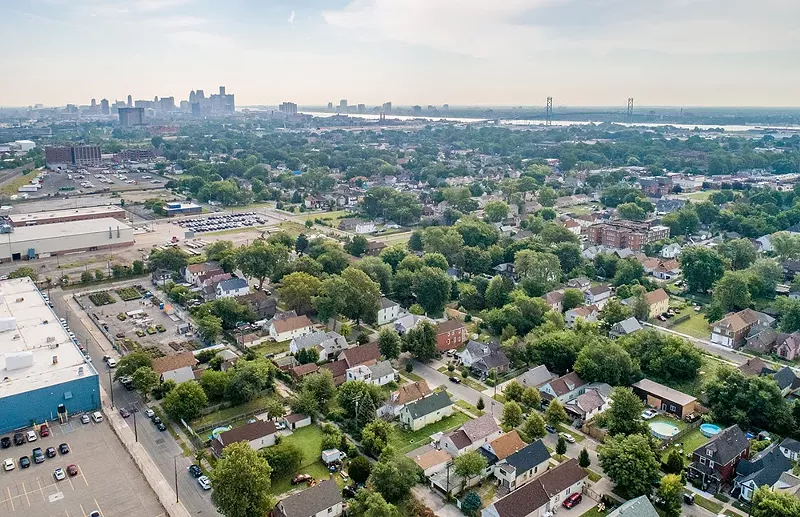 Home values in Detroit are on the rise for the sixth straight year, increasing an average of 20% in 2022, the city announced Friday.
More than 97% of the city's homes saw a property value increase.
The growth suggests that demand for homes is finally rebounding following six straight decades of population losses.
"Home values in nearly every neighborhood have been steadily rising, allowing longtime Detroit homeowners to build new wealth, without significant tax increases," Mayor Mike Duggan said in a statement. "These numbers show that while there is still more work to do, the city's revitalization has reached nearly every corner of our city."
The estimates are based on home sales data from the past two years.
Homeowners won't see a big increase in their tax bill. Under proposal A, which was enacted in 1994, the taxable value of homes is capped annually at the rate of inflation or 5%, whichever is lower. The cap is only lifted when a home is sold.
When Duggan took office in 2014, residential values were plummeting and had lost an estimated $3 billion in value since 2010.
In his first year in office, Duggan cut residential assessments by 22%, followed by a more modest reduction in 2015.
Citywide gains in residential property values began in 2018. Since then, residential property values rose from $2.8 billion to $7 billion in 2023.
Over the last four years, Detroit's property values rose 45%, compared to 32% in Southfield, 26% in Royal Oak, and 23% in Warren.
"Sustained property value growth provides greater stability not only in our neighborhoods but also for the city's economy and revenues," Detroit Chief Financial Officer Jay Rising said.
Of the city's 209 neighborhoods, 17 saw an increase of more than 30%, while 106 had an increase of more than 20%. Only six neighborhoods saw a decline in property values.
The city will begin mailing notices of proposed assessment changes on Tuesday.
Tax bills will be mailed out at the end of June and November.
Homeowners have the right to appeal the proposed changes during an assessors review from Feb. 1 to Feb. 22.
Coming soon: Metro Times Daily newsletter. We'll send you a handful of interesting Detroit stories every morning. Subscribe now to not miss a thing.

Follow us: Google News | NewsBreak | Reddit | Instagram | Facebook | Twitter