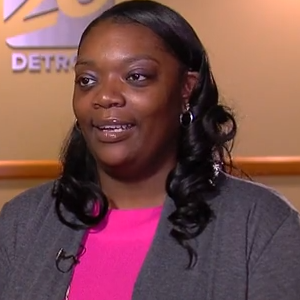 Janee' Ayers, a 33-year-old former union rep, will fill a seat on Detroit City Council that was vacated earlier this year by longtime councilmember Saunteel Jenkins.
In a 6-2 vote on Tuesday, Detroit City Council picked Ayers over Debra Walker, a Corktown resident and retired Chrysler executive, to fill the vacant seat until the end of 2016, the
Detroit Free Press
reports
.
"The most important part is just what's best for the city," Ayers told the newspaper. Her new job will pay $76,000 annually.