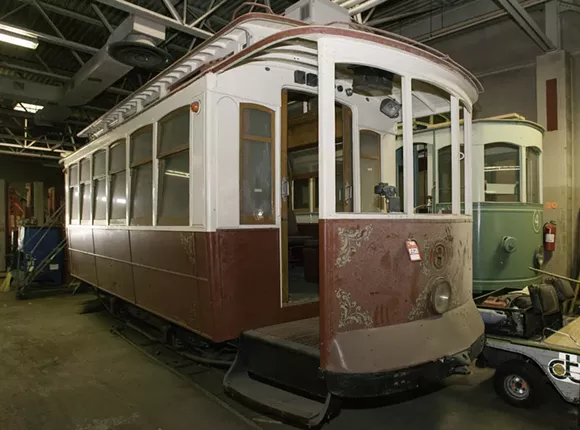 New Baltimore, Livonia, Madison Heights, are you listening? With winter fast approaching, if you need some additional snow plows, Detroit has a possible solution: During two public auctions next month, the city will allow to purchase 41 truck-mounted snow plows.
The city says it has a surplus of more than 450 vehicles it no longer needs. Those vehicles — ranging from garbage trucks to historic trolleys — will be featured in a Nov. 5 live public auction/webcast, followed by a Nov. 13 online-only auction.
"Many of these vehicles are in very good working order and have a lot of life left in them," said Gary Brown, Detroit chief operating officer, in a statement.
In a sales pitch of sorts, the city wrote in a news release that, "Despite no longer being needed ... many of these pieces of equipment can serve private contractors or other municipalities well for years to come."
The first auction will be held Wednesday, Nov. at 10 a.m. at 2 Woodward Avenue (Coleman A. Young Municipal Center) on the 13th floor. Preview dates are Nov. 3 and 4 from 8 a.m. to 5 p.m. The second auction preview date will be held Nov. 10 from 8 a.m. to 5 p.m. at 1300 E. Warren in Detroit, by escort only.
The list of vehicles and equipment in the auction include:
115 automated side load garbage trucks

8 rear load garbage trucks

79 transit and historic trolley cars

24 aerial bucket lift trucks

17 grapple trucks

5 dump trucks

4 backhoe loaders

3 truck trailers

6 interior construction utility trucks

41 truck mounted snow plows

33 pickup trucks, SUVS, and cars

130 public lighting service vehicles

Anyone interested in an early inspection on the items in either auction is asked to contact Ken Planet at 248-238-7988 or by email at
[email protected]
. Registration for both auctions will be available at www.hilcoind.com or 1800lastbidwebcast.com