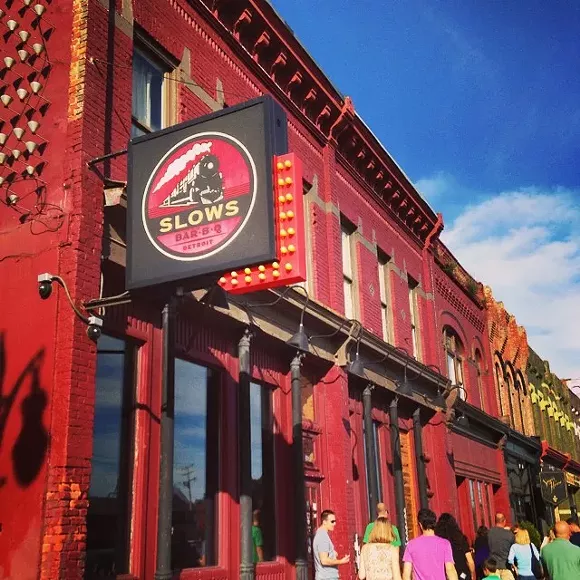 Detroit's own Slows BBQ announced this week its plans to expand into Grand Rapids next year. This is the restaurant's first expansion outside of Detroit.
The Grand Rapids joint will make its home in the Downtown Market district, and will feature a menu similar to the Detroit location, including fan favorite menu items such as brisket, ribs, pulled pork, smoked turkey, jambalaya and more, along with dozens of Michigan-based artisan and craft beers on tap, a press release said.
"The Downtown Market is just the type of community-centered, neighborhood location that fits who we are," Brian Perrone, executive chef and co-founder, said in the press release. "We are completely devoted to barbecue — studying it, making it and teaching customers about the process. We are excited to join such a great group of artisans to create a friendly, welcoming, accessible and open environment."
Meanwhile, folks in Detroit shouldn't expect things to
slow
down on the homefront. In fact, given the significant amount of recognition the BBQ joint has earned in the last few years, both
locally
and
nationally
, traffic will likely only continue to rise.
(More importantly, we'll now be able to get our brisket fix when traveling to the west side of the state.)
Look for a spring 2015 opening.