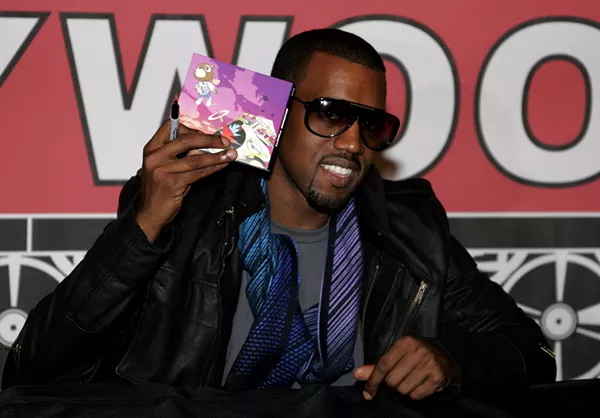 The year was 2004. Kim Kardashian was Paris Hilton's over-tweezed assistant and lyrical legend Kanye West was simply Mr. West. A trip down hip-hop lane, I Miss the Old Kanye will cater to a shared longing of the Kanye of yesteryear. Long before Yeezy kicks there was "Jesus Walks," and thanks to the bevy of 'Ye-inspired DJ sets, art displays, and live performances, you can relive West's golden "Gold Digger" days. DJ Stacye J, Sheefy Mcfly, VIB|SNDS, and MotorKam Det are among some of the artists set to pay homage to the singular cultural phenomenon.
I miss the Old Kanye will take place on Friday, March 16 at Ant Hall; Doors open at 7 p.m., 2320 Caniff St., Hamtramck; 313-365-4948; planetant.com; Tickets are $15-$20.
"He's so hot right now!" Check out this 2004 interview with 'Ye:
Get our top picks for the best events in Detroit every Thursday morning. Sign up for our events newsletter.