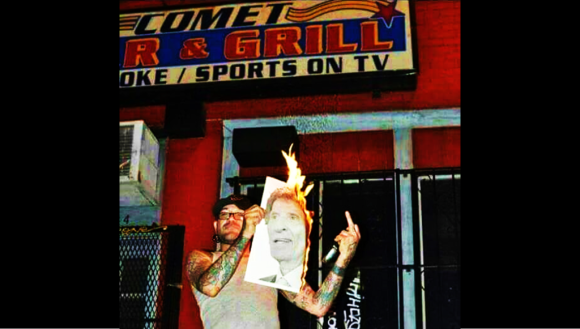 We can't hide it — we were unrepentant fans of Detroit's Comet Bar. We were bummed to hear the cherished dive would be demolished to make way for
"You-Paid-For-It Stadium,"
and we even honored it with a
"Best Bar to Mourn"
Critics' Pick in this year's Best of Detroit awards.
But all of that paled in comparison to the sad news that Dan Meder, Comet's rockstar bartender, took his life on Mother's Day, May 10. He was 42.
Detroit electronic music mag
EDMDET
posted
a tribute
to Meder that sums up how we'll remember him:
Bartender, Dan Meder was a kind, outgoing individual with a "hard" outer shell but on the inside his "family" was well aware of his kindred soul. He was there usually five days a week and would always have "your" drink or shot ready as you walked in the door on the calmer nights. But if Danny didn't like you, you'd know it, he'd yell "get the F*ck out of here!" And possibly throw a random item at you.

Dan, a stand-up guy from Dearborn Heights MI who resided in Detroit, cared about everyone around the Cass Corridor area, whether you came from a home, or didn't have one at all. He watched over everyone at the Comet, making it the number one hang out for not only his friends, but for all people looking to hear some Heavy Metal, Punk or Hardcore jams from local artists. His friends would say he was one Hell of a brother from another mother, always there for everyone he surrounded himself with.
Read the full story
here
, or share your own message on
Dan's guestbook
.