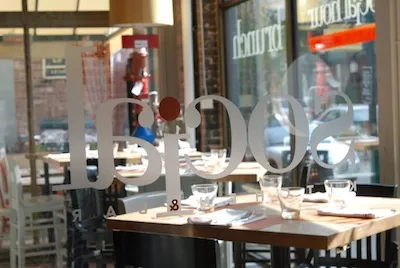 Known for his creative, upscale comfort food, chef Zack Sklar had an instant hit with Social Kitchen & Bar. Since then, with his hospitality company, he's opened MEX and Beau's Grillery in Bloomfield Hills. This summer, he'll take the old Chen Chow Brasserie space and carve it up into two restaurants, a French brasserie named Au Cochon, and an Italian eatery called Arthur Avenue, redesigning the space and hiring 150 employees before the doors open. What's next for the guy? Is he even 30 years old yet?
Well, plans are in the works through the hospitality company he co-owns, Peas & Carrots, to open a comfort food spot in Chicago called Bernie's Lunch & Supper, as well as another Social Kitchen & Bar in Grand Rapids. Clearly, this thing just keeps growing. We hope for the best, because sometimes a rapid expansion can be rocky, but we enjoy the idea of having a Detroit-owned restaurant in the Windy City, and the idea of Grand Rapids residents spending money to support a metro Detroit-based chain has us giggling.
Who says food can't bring us together?