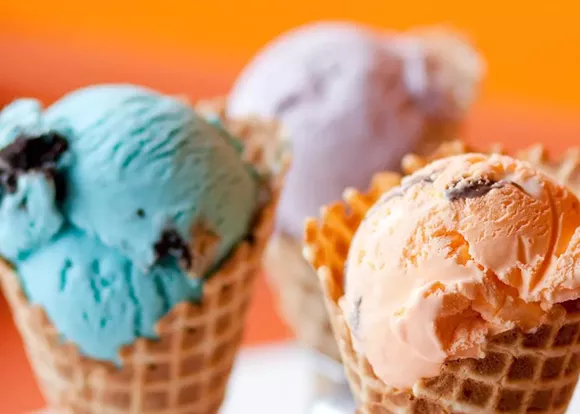 It may be below freezing outside, but that doesn't stop us from craving a little ice cream. And when it comes to ice cream, Ferndale's Treat Dreams has the market cornered on interesting and unexpected flavors and they're always coming up with something new.
In honor of March Madness, the bakehouse and microcreamy plans to pit 16 of their most beloved flavors against each other in an epic ice cream championship and patrons can play (and eat) along, filling out brackets very much like those used in actual March Madness. The flavors will compete to out-sell each other and patrons who correctly predict which flavor will win will be awarded prizes like a free pint of ice cream every week for a year.
Flavor competitors are as follows:
Salted Caramel vs The Cadillac
Mexican Chocolate vs Sunday Breakfast
Pretzel Madness vs Bananas Foster
Pure Michigan vs Tiramisu
Oatmeal Scotchie vs Raspberry Lemon Bar
Dark Sea Chocolate vs Crispy Cream Donut
Red Velvet Cupcake vs Honey Lavender Blueberry Shortbread
Kooky Monster vs Salted Butterscotch Pecan
Those wishing to participate can pick up a bracket form at Treat Dreams in Ferndale or download one from their Facebook page. They must be turned in by close of business on Feb. 28.