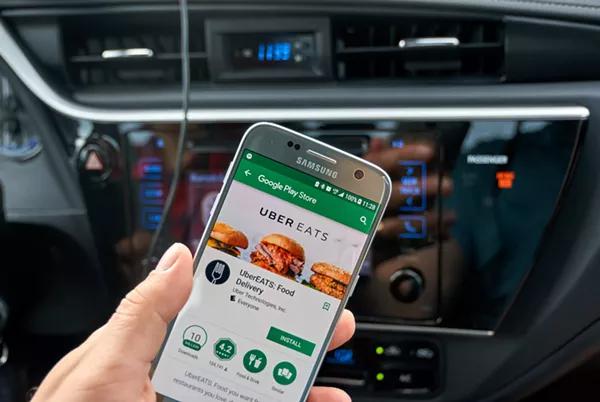 UberEats, a standalone meal delivery app, launched in Detroit this morning,
Eater
reports. We're the 100th city to received the service, which was first rolled out in 2015.
The app allows Detroiters to order meals and drinks from over 100 restaurants in Detroit including Grand Truck Pub, New Center Eatery, Great Lakes Coffee Company, Dilla's Delights, Good Cakes and Bakes, Hot Taco, Slows To Go, Checker Bar, Urban Bean Coffee, and Which Wich.
Deliveries will cost $5.99, in addition to the cost of the meal. Users will also have the option of tipping the driver — so you're likely looking at an additional $8 or so to get your food brought to your home or office.
For the first two weeks, however, locals can use the code DETROITEATS to receive two free deliveries. That promotion ends on Dec. 14.
Select surrounding suburbs will also get the service. Users can download the app and check menus from participating restaurants and place their order there.