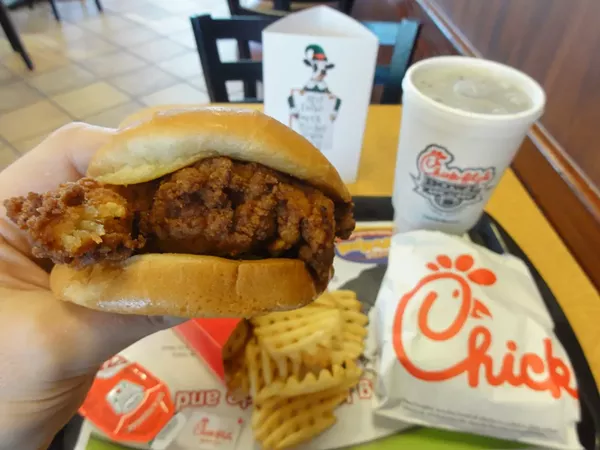 Homophobic chicken lovers rejoice. Chick-fil-A — perhaps the nation's most divisive fast food chain — is opening its first location in Detroit on Friday.
Its new post is launching in the lobby of the Detroit Medical Center's Harper-Hutzel Women's Hospital and is part of an effort to open 20 locations over five years in Michigan,
Eater
reports.
One of the first locations in Michigan on Eastern Michigan University's campus
was met with opposition and calls for a boycott
because the company has a history of donating to anti-LGBT causes.
In 2013, Chick-fil-A CEO Dan Cathy
denounced
the U.S. Supreme Court ruling that struck down laws barring gay marriage, and has made
other public anti-LGBT statements
like "we are inviting God's judgment on our nation when we shake our fist at him and say, 'We know better than you as to what constitutes a marriage.'"
The chain grossed $2.6 billion in 2015 and opens between 90 and 100 restaurants a year.