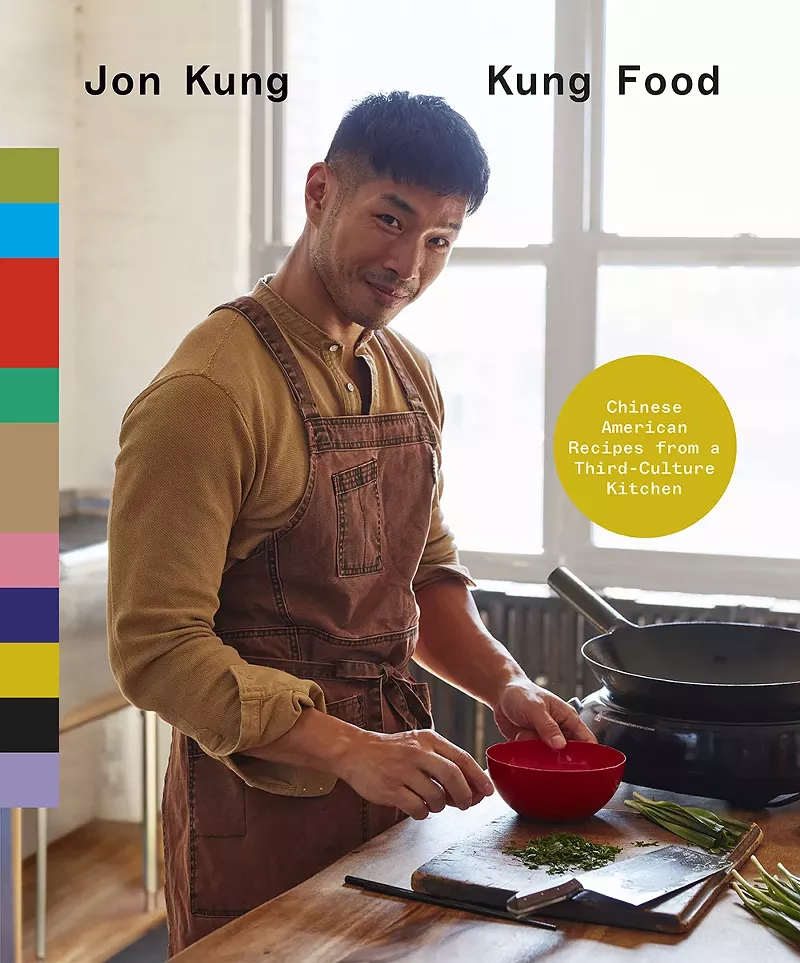 A local chef who has cultivated a big following on social media is getting ready to release his debut cookbook.
Jon Kung's Kung Food: Chinese American Recipes from a Third Culture Kitchen is set to be released on Halloween.
According to a press release, "third culture" refers to Kung's upbringing across three countries. The 39-year-old was born in Los Angeles, raised in Hong Kong and Toronto, and now lives in Detroit.
"Pulling from Jon's Chinese background, American and Canadian upbringing, as well as the foods he cooks and enjoys working as a chef in Detroit, Kung Food features over 100 recipes that are not limited by physical borders or rules of authenticity but are resourceful, inventive and re-examine what Chinese American food is today," the press release says.
A graduate of Eastern Michigan University and University of Detroit Mercy, Kung had experience working in Detroit restaurants like Standby and the former Gold Cash Gold. While his plans to cook Chinese American food in an Eastern Market pop-up called Kung Food Market Studio were derailed by the COVID-19 pandemic, he kept momentum going by publishing videos on his @jonkung TikTok account, including a recipe using Faygo orange soda to make a Detroit take on orange chicken. Faygo Orange Chicken is one of the recipes featured in the book.
An anime fan, Kung partnered with Funimation in 2021 for a ramen recipe series based on characters from the hit series Naruto.
Kung has since earned more than 1.7 million followers on TikTok, and also has a strong presence on Twitter (65,400 followers), where he describes himself as a "Farmer Jack era Detroiter." He also co-hosts a podcast with his friend, the drag queen Kim Chi, called 1 For The Table.
Subscribe to Metro Times newsletters.

Follow us: Google News | NewsBreak | Reddit | Instagram | Facebook | Twitter