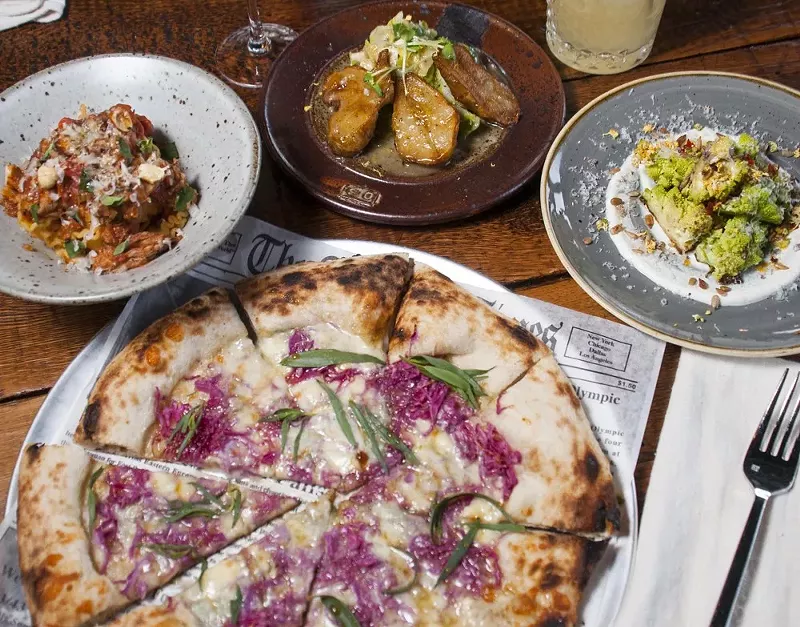 Nick Rodgers, a former chef at The Root Restaurant & Bar in White Lake, is taking over the kitchen in Ferndale's Otus Supply.
Rodgers served as sous chef at The Root under James Rigato until Rigato departed to open Mabel Gray in 2015, then took over as executive chef.
Though there won't be any change in direction or philosophy at Otus Supply — a restaurant, bar, and jam band-centric music venue that opened at 345 E. Nine Mile Road in 2016 — Rodgers will be adding some new dishes to the menu.
"Rodgers will be right at home in a concept that accentuates and highlights the history and culture of the Great Lakes region and all of its varied cultural inspirations," Otus Supply said in a press release. "He also believes the closer your kitchen to the area where your food is grown and raised, the better your meal. This dedication highlighting the quality of hyper-local ingredients is evident in his cuisine."
Find more on the restaurant
here
.
So many restaurants, so little time. Find out the latest Detroit dining news with our weekly food newsletter delivered every Friday morning.