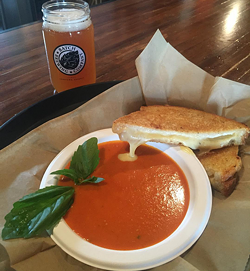 We can't think of a better freebie that involves ooey, gooey cheese. And this giveaway involves craft beer.
When you stop into Batch Brewing Company today at 1400 Porter St. in Corktown, order a Blood In, Orange Out Belgian style ale and you'll be rewarded with a free grilled cheese.
Yes, this promotion is part of a national social media push by Scandinavian dairy foods maker Arla (#cheesepull), but still ...
You were gonna have a pint at some point this week, why not make it count?